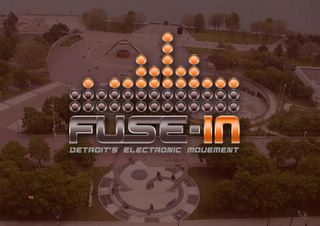 Fuse-In May 28-30 Detroit, MI
From
Earplug.cc
"The name's not entirely clear (Fuse-In? MusicLogical?
Fuse-In
Detroit's Electronic Movement?), and the announcement comes almost too late to book flights, but by golly it's on — and across the continent, techno fans are promising to be there with bells on. Led by Kevin Saunderson, the latest incarnation of Detroit's annual electronic-music festival boasts a lineup praised by some as the best in the affair's six-year history. While Fuse-In stays true to the city's legacy — featuring Midwest heroes like
Underground Resistance
, Model 500,
Carl Craig
, Kenny Larkin,
Moodymann
, Green Velvet, and Octave One — it's doing more this time to reach out to allied communities than perhaps any of its previous incarnations. International members of the Detroit diaspora represent from across Europe and beyond: Fabrice Lig, Aril Brikha, Legowelt, Mat 101,
Marco Passarani
, and
Ken Ishii
are all booked.
Paxahau
and MUTEK keep the new school in session, with sets from the likes of Luciano,
Jeff Samuel
, Mike Shannon, and Akufen; and Berlin puts its stamp on the bill with appearances from
Apparat
, Jan Jelinek, Sten, and more. With an official lineup this good, we can't wait to see what the
afterparties
are like. (PS) "
http://www.gottahavehouse.com/images/demf2004a.html
for some decent photos of 2004