read more -jr MUSICREVUE here


Here's to phoning it in and opening the old -jr Music Revue emails





Coming together in a whirlwind of genres and sounds Delooze are impossible to put in a box. An English and French collaboration with a dash of Portuguese blood. Electronic pop rock morphs with classical instrumentation and trip-hop to create an atmospheric beat and vocal induced explosion on stage. With a voice that is powerful in contrast to her sparrow like frame, their vocalist effortlessly captivates her audiences. A trance of admiration often falls upon their gigs, engulfing packed out venues beneath an ecstatically charged veil of finesse. This vocal intensity meticulously combined with machine like drumming, electronic in its rhythm yet heavy and metallic in its power, are a magical combination.



LA-based Standing Shadows and their High Rise EP, which received rave reviews and features all across the Internet. Now, the band has finally released its debut full-length album "Five Years of Darkness," and is set to embark on a full California tour through April, May, and June in its support. Electro-Obscura Rock at its core, "Five Years of Darkness" carefully blends 21st century texture with driving guitars, soaring vocals, and even female gospel singers.




Gorillaz - Superfast Jellyfish (Don Diablo Remix)

by dondiablo
Don Diablo takes on 'Superfast Jellyfish', the new Gorillaz single featuring De La Soul and Gruff Rhys. The end result is simply bananas. It's one of those songs you just go apeshit to, when you hear it. Just like when you get to see the Don spin live somewhere, like last week for example.

The Philadelphia-based award-winning underground hip-hop act known as Philadelphia Slick has been teasing us with hints towards a new EP release for a while now - and now that day has finally come!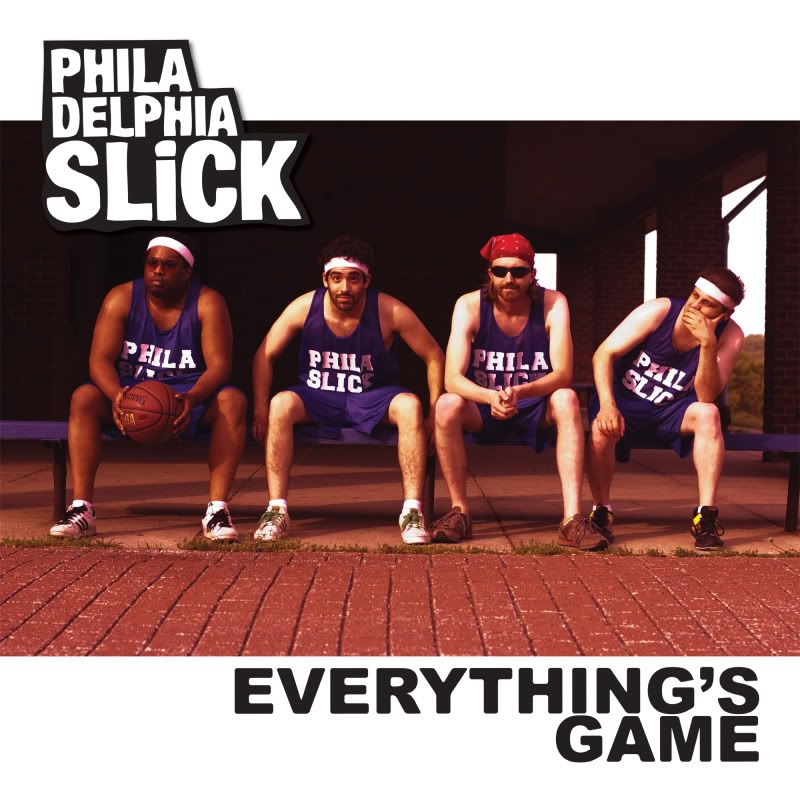 Philadelphia Slick has lined up a string of tour dates across the Northeast in support of the band's new EP titled "Everything's Game". Packed full of lyrical genious and rythmic and melodic beauty, this EP is no doubt going to be the igniting point for an exciting series of plays to come for Philadelphia Slick! While on tour, the band will be taking their game to Burlington, Montpelier, Stowe, Northampton, New York City, Philadelphia, and Baltimore.

A brand new 4 track 12" exclusively on sale from the Invada Records Store and all BEAK> live shows. A digital version will also be available exclusively from the bands "bandcamp" site



The title track "Wulfstan" continues where the debut album left off....simply live in a studio room with no overdubs. Wulfstan is accompanied by 3 live tracks including 'Ham Green' , 'Blagdon Lake' plus a live version of the title track. Limited pressing of 500 copies.
A) Wulfstan
AII) Ham Green Live
BI) Wulfstan Live
BII) Blagdon Lake Live





If you would like something revued by the legendary -jr, feel free to mail hard-copies to 11859 Sycamore, Plymouth, Mi. 48170....and I am partial to vinyl.


-jr
Twitter
Email
-jr is a musician/dj/blogger/writer from Detroit, MI. He performs in the bands The Jesus Chainsaw Massacre and Sheefy Mcfly & The Delorean. He also writes a cultural blog covering the ins and outs of the Detroit Music Scence as well as pop culture. When Dj'ing he uses the handle DJ JCM. He has been an integral part of the Detroit Music mechanation for the past 10 years. He knows just about everything about music on both a local and national level. His opinon is gold and is infallible. This is what's been in my ear lately.