Wild
Bill Ketelhut
provides the "blog" to this anti-blog
Wild At Heart
Hard to believe that we are nearing the end of the year already and Christmas in coming quickly around the corner. My first festive event of the year was taking my parents to the casino in Salamanca, NY to see pop/country artist
Brenda Lee
who is known for her hits "I'm Sorry", "Sweet Nothin's" and the 4th most popular Christmas song with "Rockin' Around The Christmas Tree". I did this with
one of those bus tours
so you get up really early but get the bonus of not having to drive (in this case 2 ½ hours each way). We also got free play money and money towards dinner. All said and done, it was a nice experience. The casino was very nice and had a good buffet. We each won money which made it an extra gift for the parents. I made $50 which made the whole package even cheaper for me. And while Brenda Lee's voice is a little off during some songs, she is a wonderful entertainer who gets the audience going, even bringing people onstage to accompany her for certain songs. I enjoyed seeing her because she is a legend with 29 Top 40 Hits (holding the record for most top 10 hits until Madonna broke that record) but my parents were really impressed and that was the whole point. I would definitely consider doing something like this again because it is nice going somewhere and not driving and getting all the free stuff. For myself, the package was $69 + 4 dollars I spent on lunch extra from there allowance minus the $50 I won for a grand total of $23 for dinner and a show. Not a bad deal!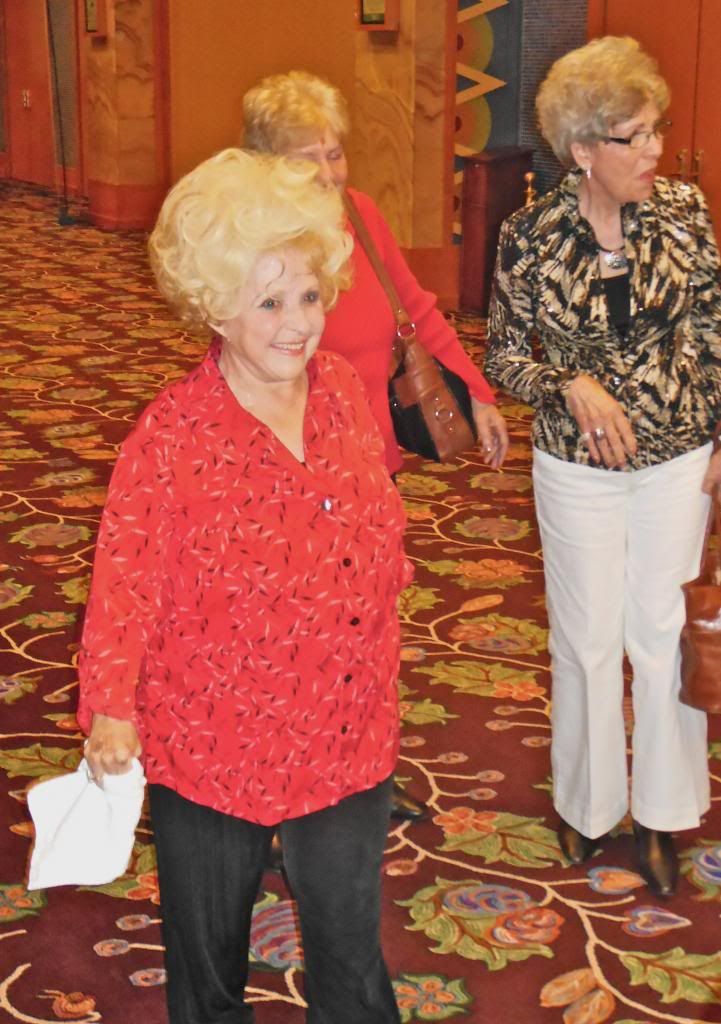 The next day I did do a little musical purging though by checking out the carzy live show of
Green Jelly
. Orginally from Buffalo, NY they set out to be the worst band ever and might have succeeded if they didn't have success with "Three Little Pigs" (a top 5 hit in the UK) and get a Grammy nod for their video work. Being friends with Gwar, you can tell the band has to be a little weird and love costumes. In this case instead of wearing them, they let the audience participate by putting them on and going crazy. If these guys make a stop in Detroit, they should be a must see for anyone who loves crazy acts along the lines of Aquabats or Peelander-Z. The lead singer even had a cop onstage for "Pigs" as seen by the second picture.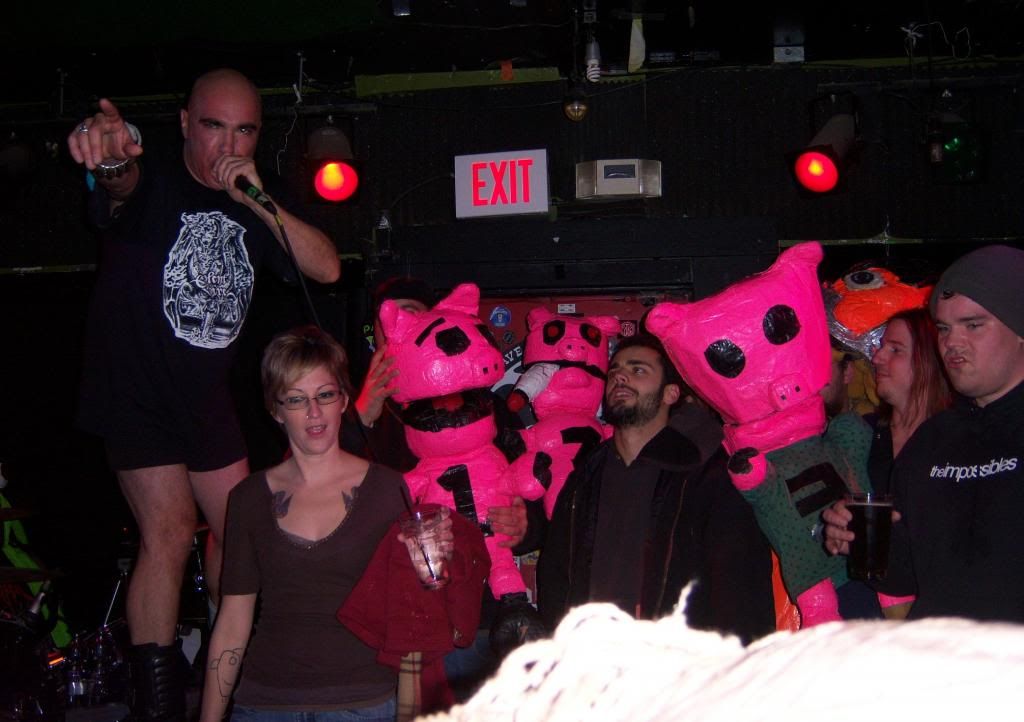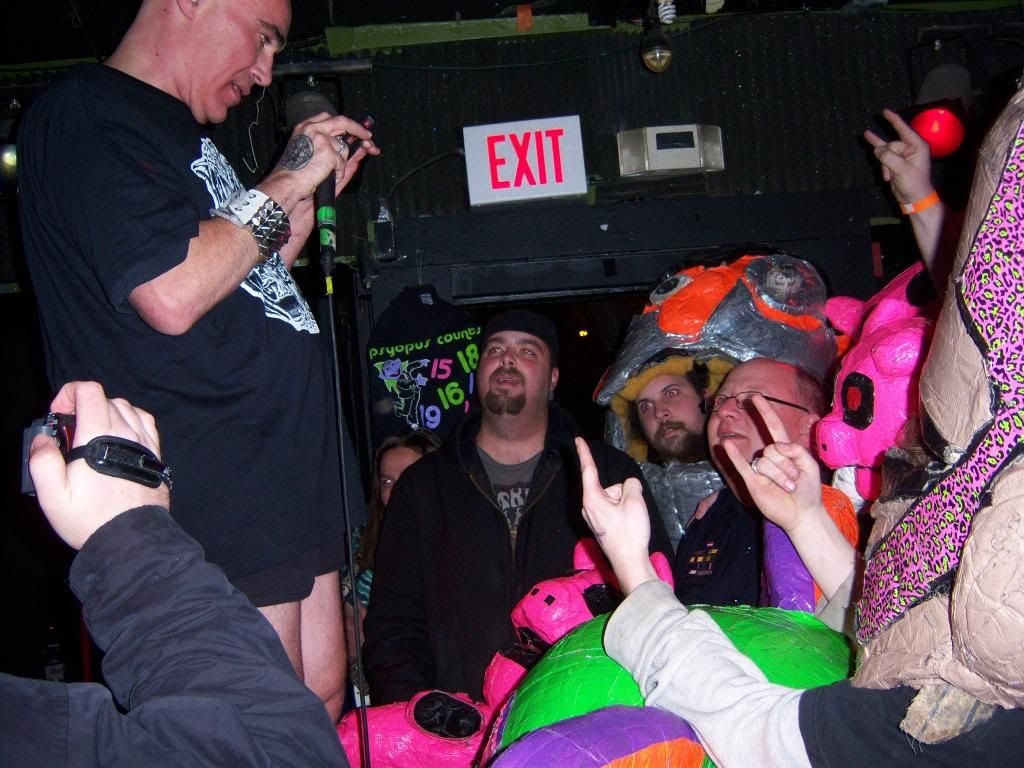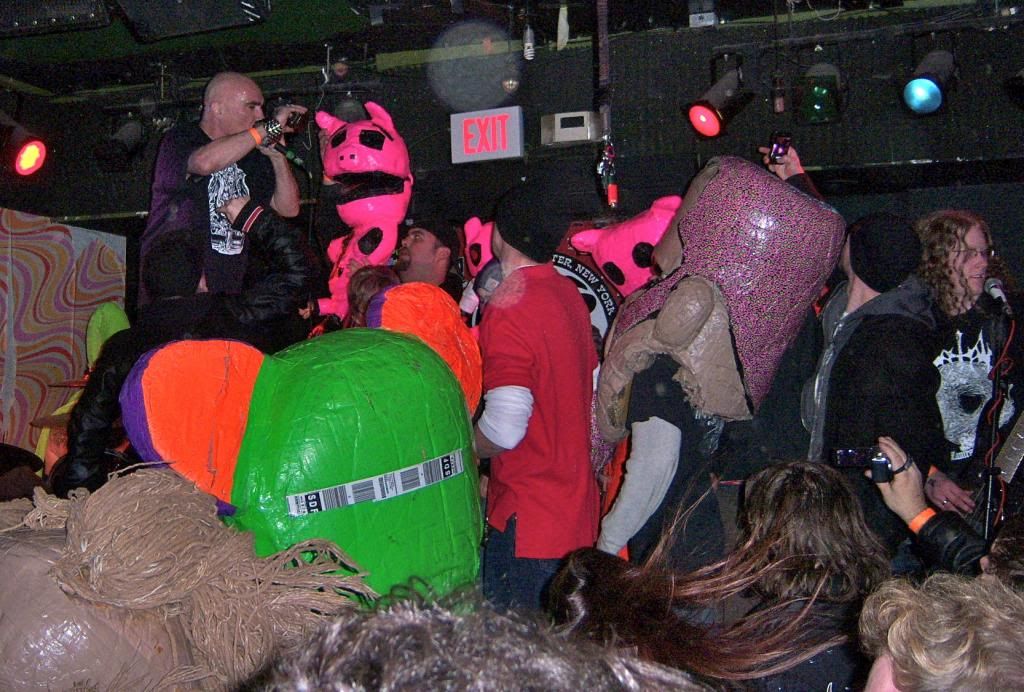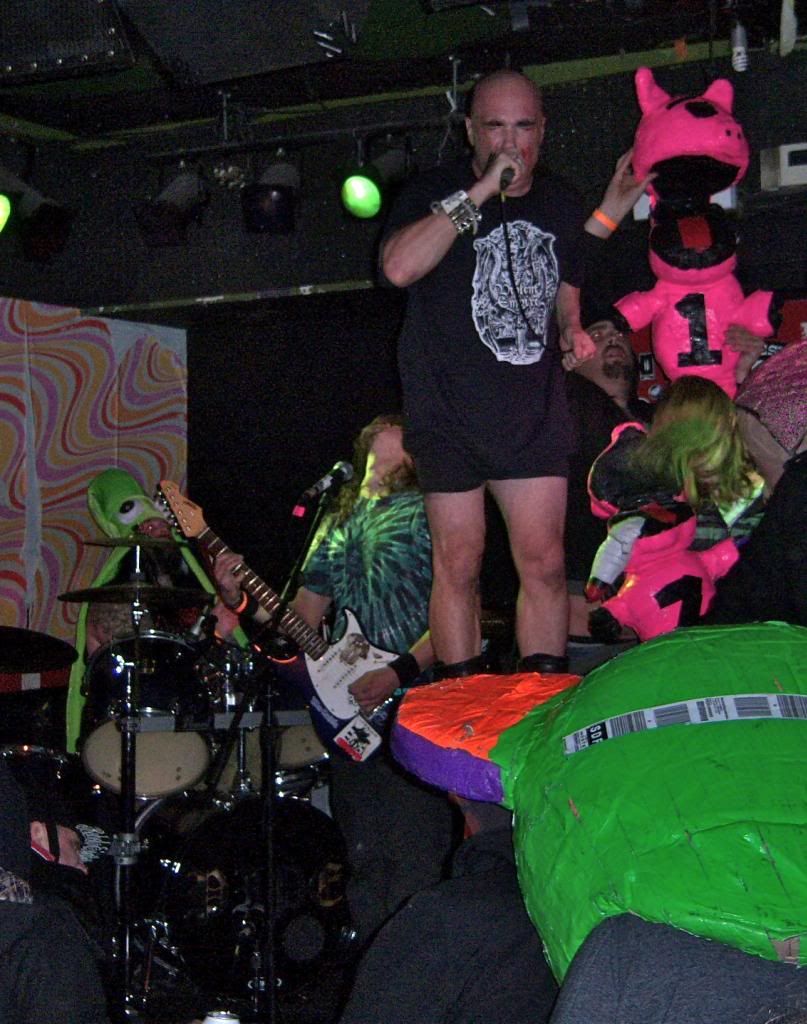 I also checked out the local finals of the
Rochester Roller Derby
which brought in a local band fronted by one of the derby girls called Coverboy which did the halftime show. They weren't bad doing a lot of RATT and Pat Benetar styled covers. Even got a picture of one of my favorite girls, Jesse Kaboom, in the audience as well as a derby fan in cool Ace Frehley make-up. It is definitely the scarf that does it for me and that lipstick.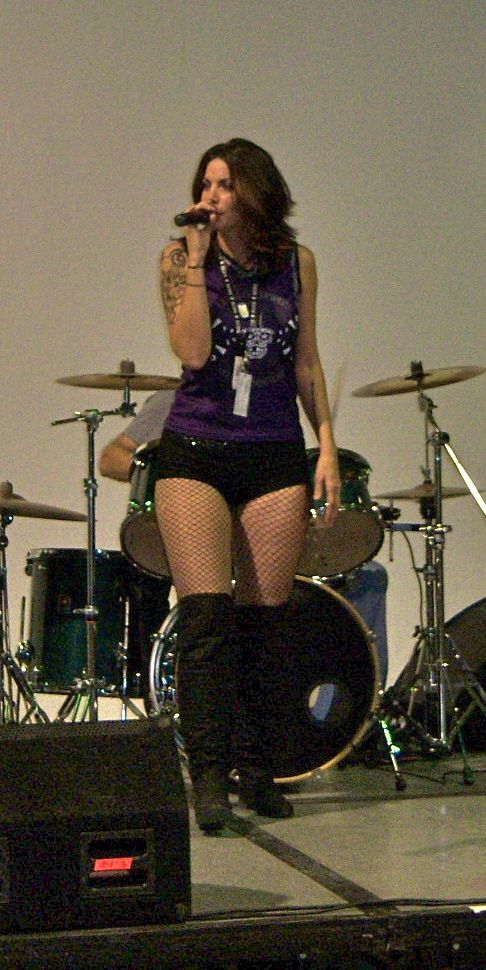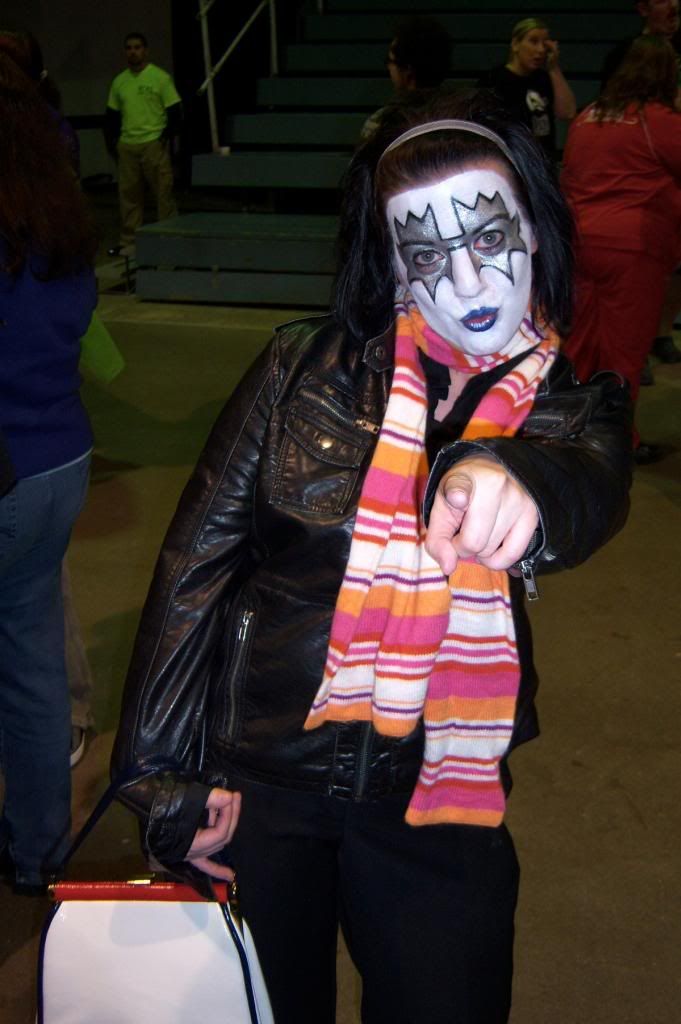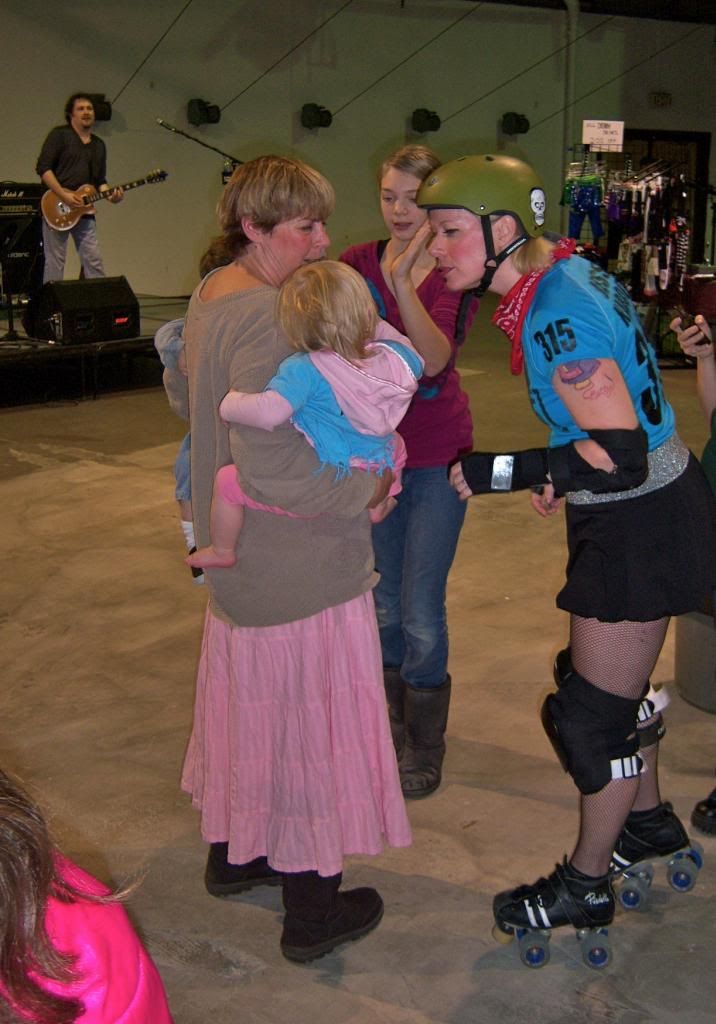 I was also going through some old photos and found some from over the summer that I never published. These are 2 rocking bands from the Rochester Jazzfest, of which I recently bought tickets for next year already which got me thinking of them. First are picture of a wonderful band from Louisiana that specialize in zydeco.
Dwayne Dropsie and the Zydeco Hellraisers
are an awesome party band that just brings the excitement. From the first song they never let up and even partied through the crowds to make sure everyone was involved. This is cajun music at it's finest as Dropsie is considered one of the best accordian players out there right now. Another must see band if they play Detroit. I envision them at a festival like the Concert Of Colors or at either the Ark or Callahans.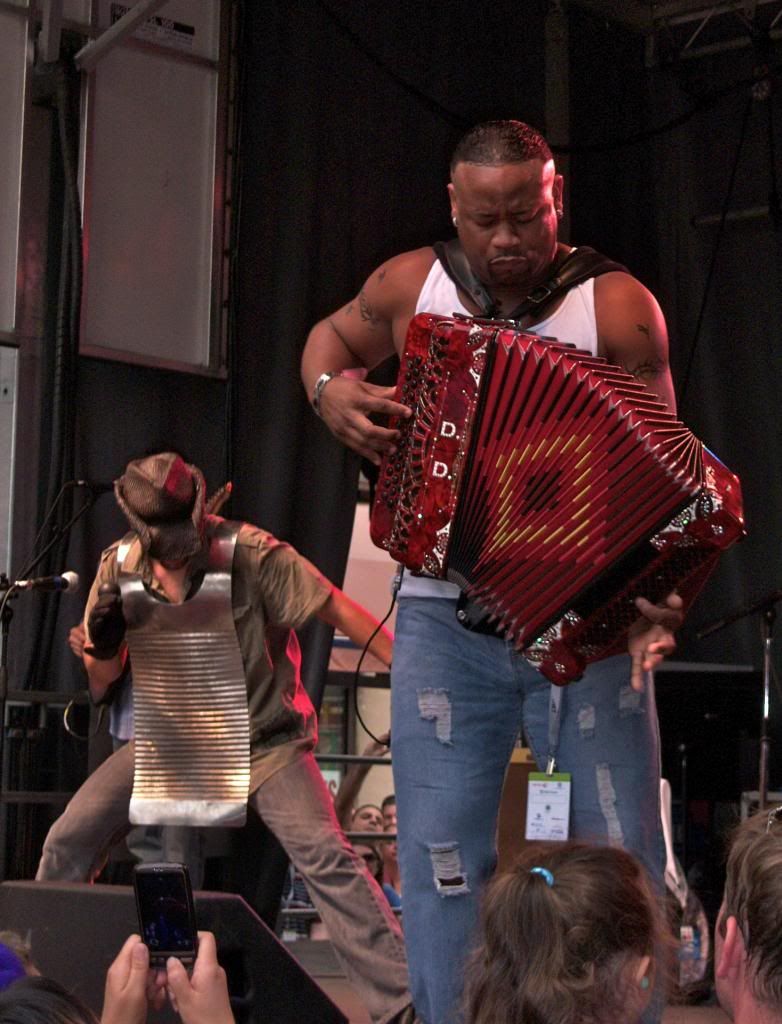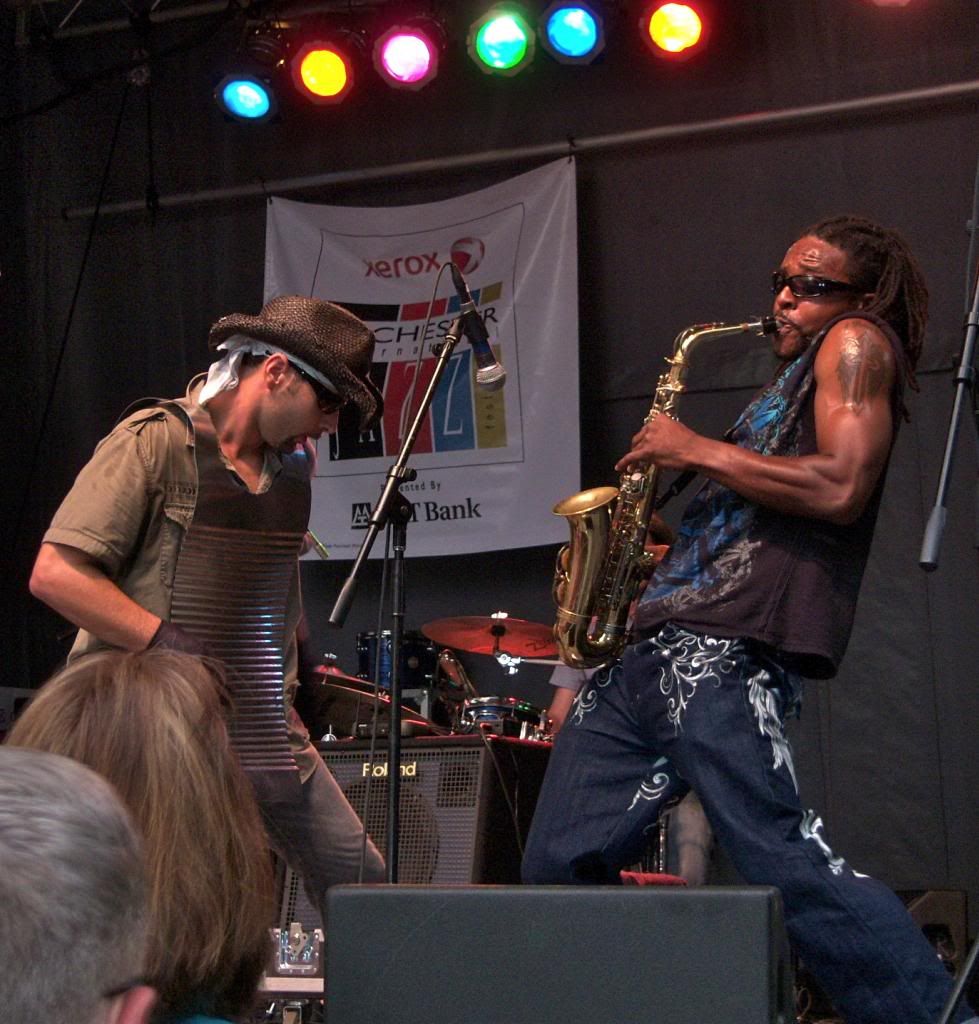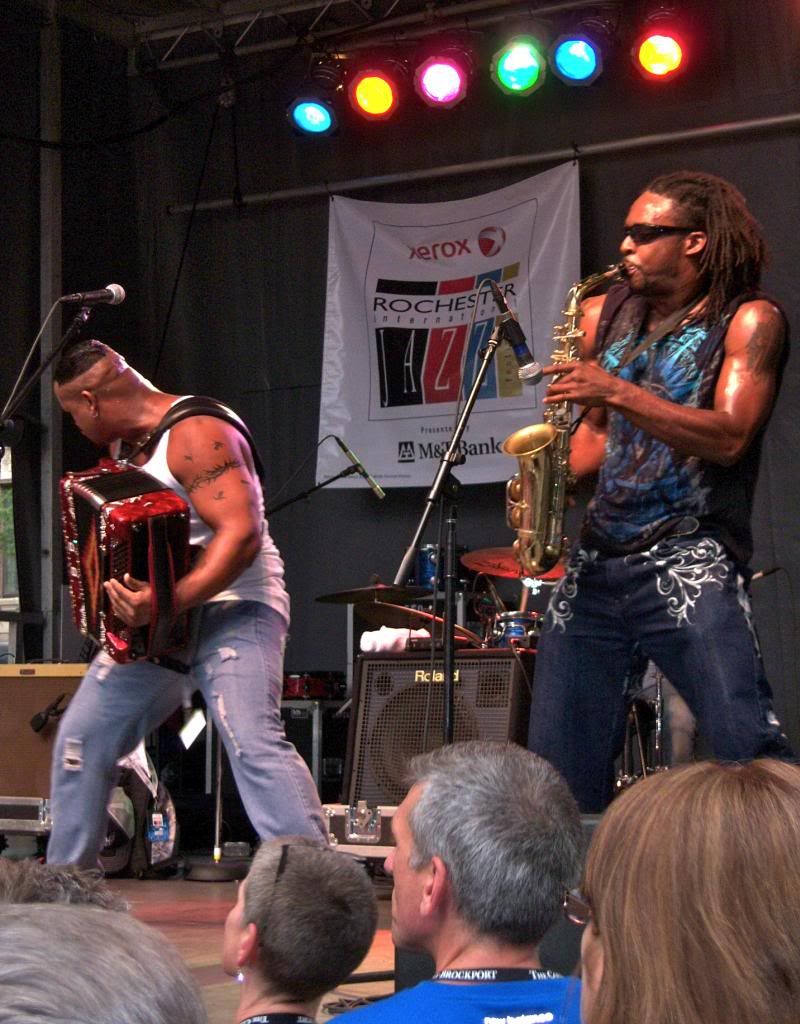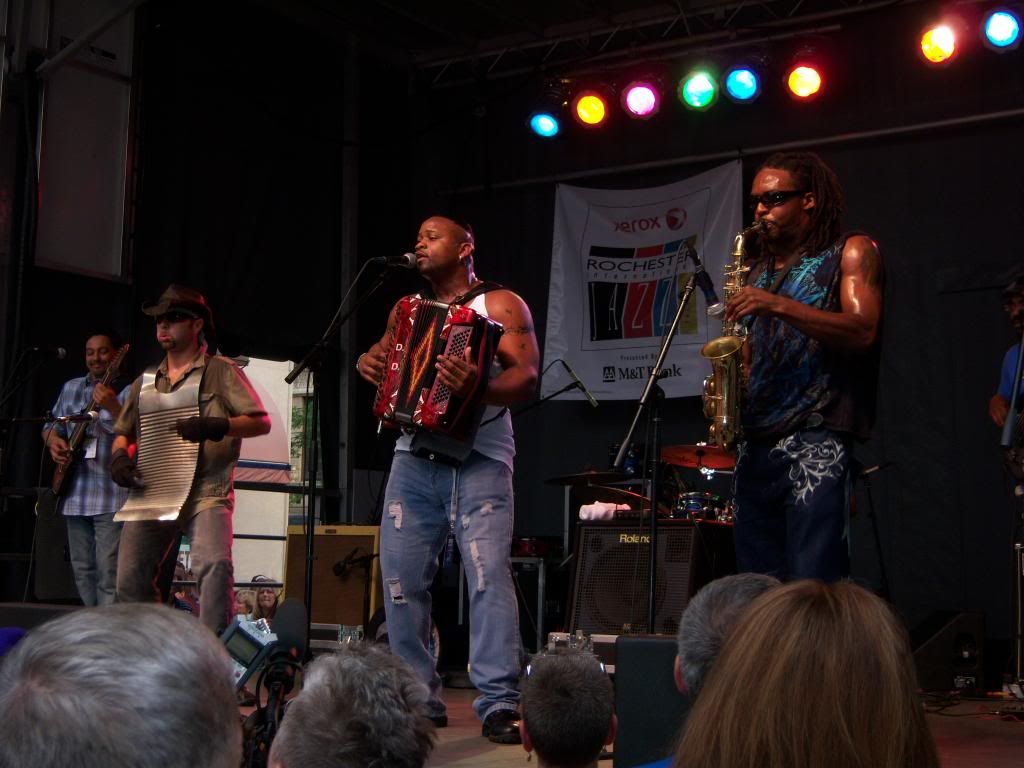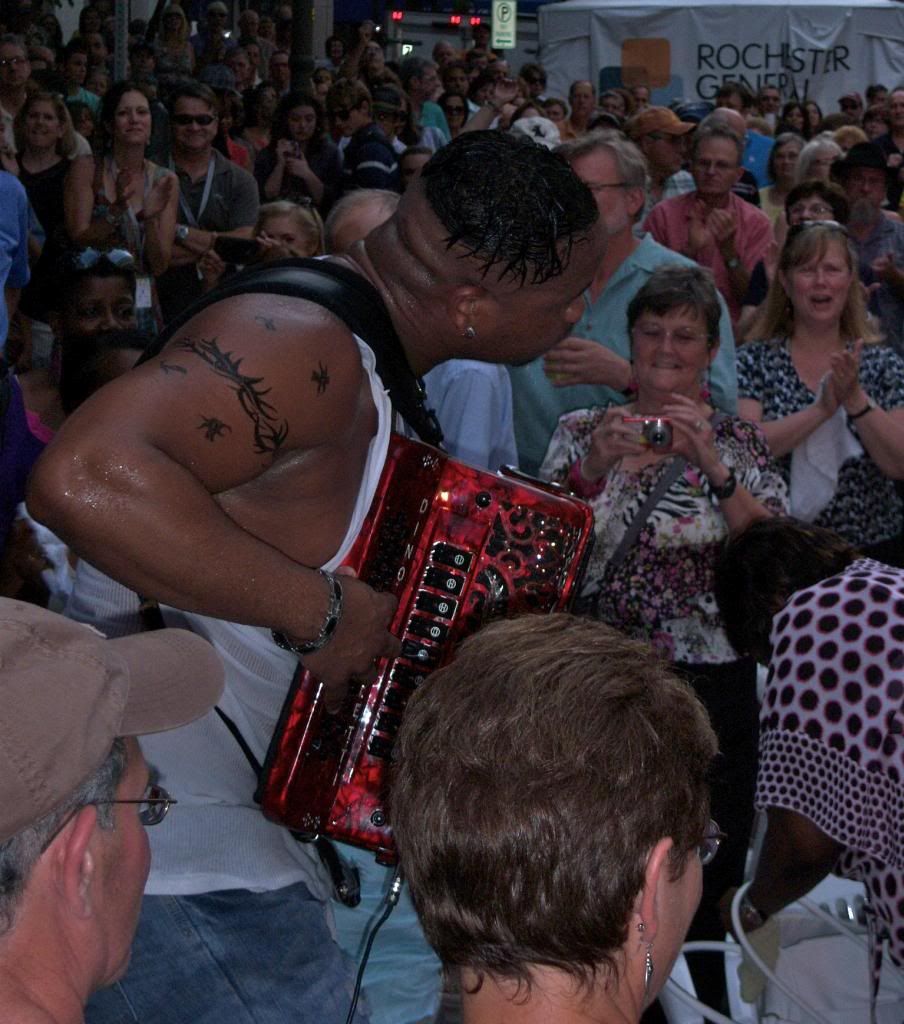 Lastly is
Jimmie Vaughn and the Tilt A World Band
and while Jimmie is not his brother, he can still please an audience with his guitar playing. Enjoy.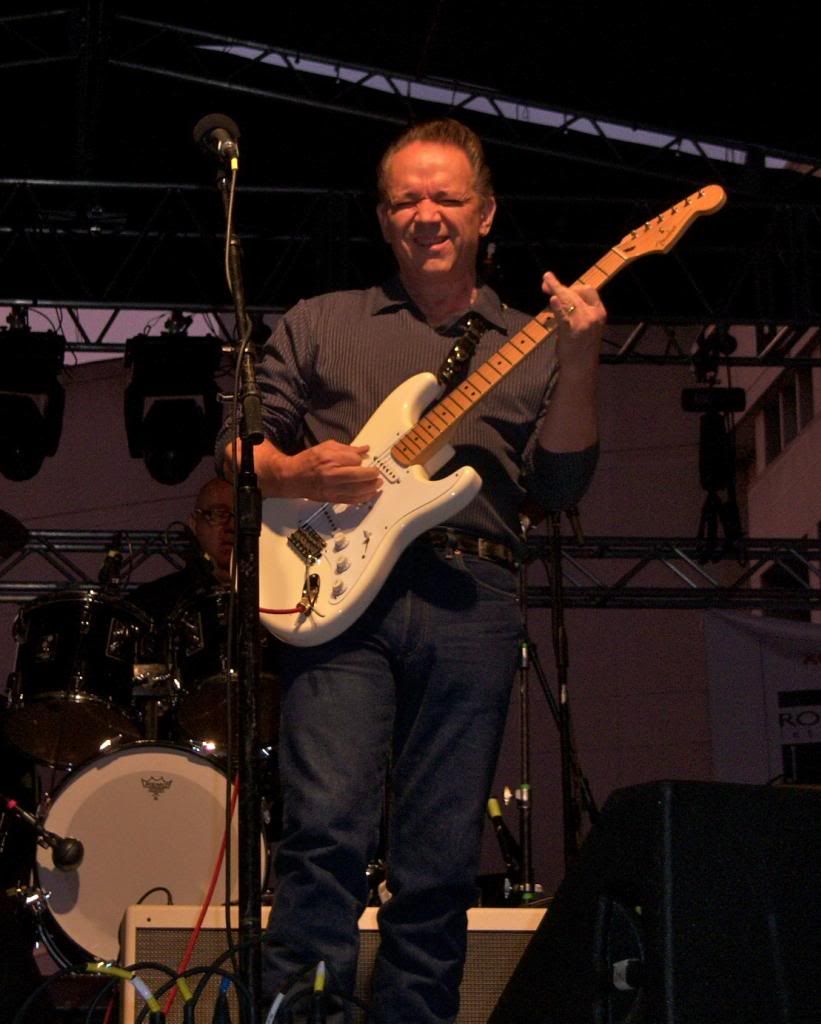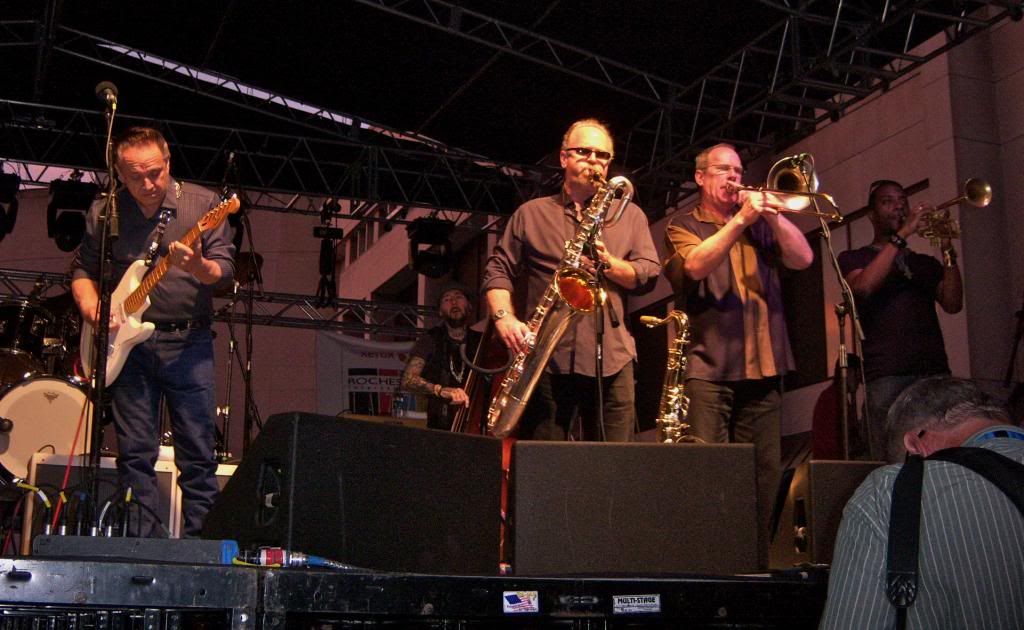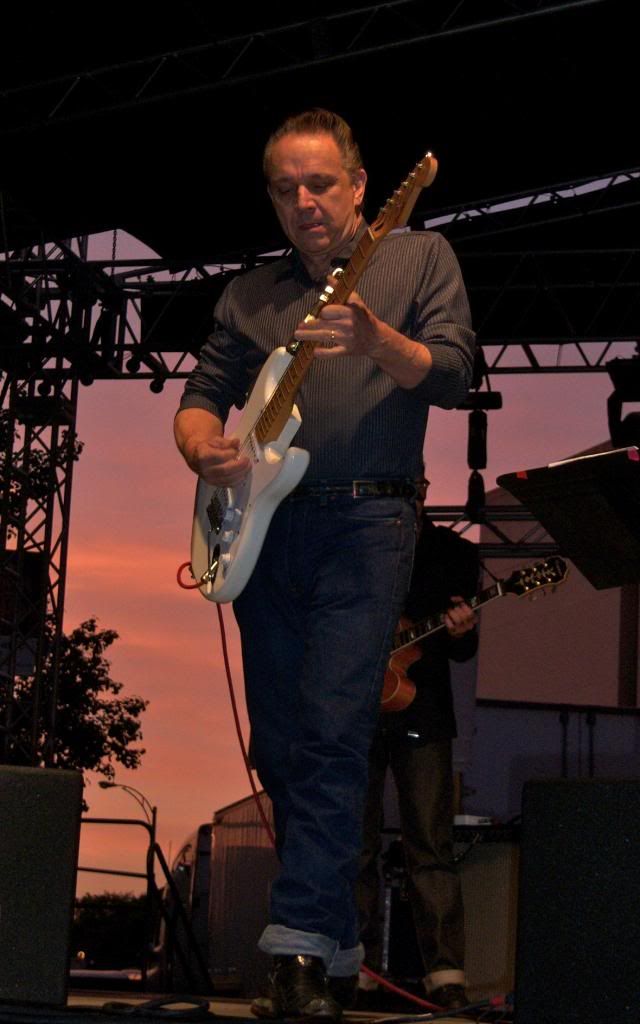 Now that I have your attention, here are some good shows coming to the area, esp guitarist Bill Kirchen (of "Hot Rod Lincoln" fame):
Tuesday (12/4)
– Bill Kirchen @ the Ark, Moody Blues @ Fox Theatre
Wednesday (12/5)
– Citizen Smile opens for Churchill @ Magic Stick, Daughtry w/3 Doors Down @ Fox Theatre
Thursday (12/6)
– Celtic Women @ Fox Theatre, Preservation Hall Jazz Band @ Orchestra Hall
Friday (12/7)
– J Geils Band @ the Fillmore, 60 Second Crush @ Magic Bag, Tab Benoit @ Callahan's, Trey Songz w/Elle Varner @ Fox Theatre
Sunday (12/9)
– Chiodos @ Crofoot