Wild At Heart


I had some fun this week with a few shows. I traveled to Niagara Falls for their Festival of Lights (http://www.wfol.com/) and enjoyed country singer Lorrie Morgan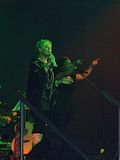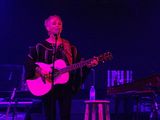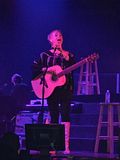 and the great Ray Stevens. For those not familiar, Ray is basically the 1970's version of "Weird Al" Yankovic. While he has a few hits with normal songs like "Everything Is Beautiful" and "Misty", he is best known for songs like "Gitarzan", "Ahab The Arab" and the #1 hit sensation "The Streak". This show took me by surprise. I had just found out the Sunday before it was going on so I was lucky to get tickets. I was near the back row but got lucky as they moved me to the front row where I was able to enjoy the whole show and even shake his hand. Enjoy the pictures.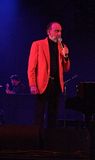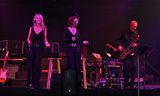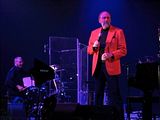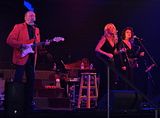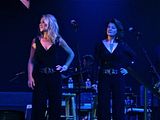 If the weather stay nice, there are a lot of nice events to take in esp all the lighting displays all around the Falls area. Go to their website and check it out. I'm sure there will be some nice days where you could make a day or overnight trip this holiday season.


If you are looking for stuff to do this holiday, I know there is a lot. Train lovers can check out the display at the Henry Ford (and I'm sure there are a few other places also). I ran across one such display here in Rochester and I thought I'd share a few pics.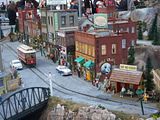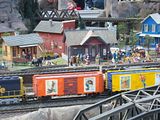 On Dec 15th, the Chicago based band Nick Moss and the Flip Tops will be playing at PJ's in Ann Arbor. I just saw them at Dinosaur BBQ here in Rochester and they rocked the joint with a number of originals and classics like "Sweet Home Chicago". They were joined onstage by our Joe Beard which took them to a new level. Nick started out with artists like Jimmy Dawkins and Willie "Big Eyes" Smith before striking it on his own. His current band also includes a blood relation of my favorite bluesman, Leadbelly, on guitar and vocals, which by itself should make everyone want to see them play. A great show for serious blues fans.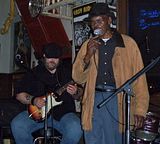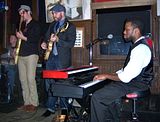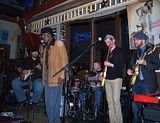 If that didn't whet your appetites for some good shows this week, here are a few concert ideas for the upcoming week with Thursday and Saturday looking very good:


Wednesday (12/07) - Aaron Neville @ Heinz C Prechter Performing Arts Center (Taylor)


Thursday (12/08) - Commander Cody Band @ PJ's (Ann Arbor), Pierce The Veil @ St Andrews Hall, Chris Isaak @ the Whiting (Flint), Kenny Wayne Shepard @ Omni (Toledo), Ultimate Doo-Wop Show w/Vogues and Contours @ Fox Theatre


Friday (12/09) - Commander Cody Band @ the Ark, Joanne Shaw Taylor @ Callahans


Saturday (12/10) - Nick Lowe opens for Wilco @ Fillmore, MASS Ensemble @ Detroit Music Hall, H2O @ Small's, Jackyl @ Machine Shop (Flint), 60 Second Crush @ Token Lounge, Ragbirds @ The Ark, Pistol Day Parade @ Emerald Theatre


Sunday (12/11) - Jingle Bell Rock Tour w/Lou Gramm and Eddie Money @ Motorcity Soundboard


Monday (12/12) - Raul Malo @ the Ark


I really recommend MASS Ensemble as a truly unique musical experience. I saw them years ago at the Detroit Festival Of Arts (a deeply missed summer festival) and they blew me away. Here is a video to give you a feel for the band.