Wild At Heart
I just had a very unbusy weekend and got to catch up with some of my summer concert pics. I did go to see two great bands on the tail end of the weekend as I saw Jesus & Mary Chain in Buffalo and 54/40 in Lockport. Those were two great shows for fans of 90's alternative music which made me think of my early DJ career at Hartwick College.
Despite that, I have been having a great summer concert season and while we don't have as many ethnic festivals as Detroit, we do have a Puerto Rican Festival which gets a few name acts like
Elvis Crespo
who is one of the great meringue artists on the circuit. I didn't understand most of what he said but the music was energetic and exciting as he danced across the stage, told jokes, waded into the crowd and brought audience members, including this year's Miss Puerto Rico onto stage for a dance contest. I am not so sold on the food but I do love a lot of the music which probably goes back to the bar I used to work at in Bowling Green, OH which used to have a Latino night every Sunday which I used to be a bouncer at.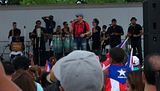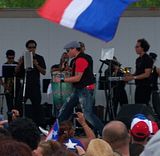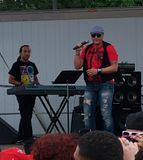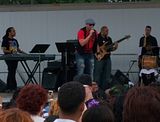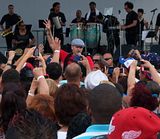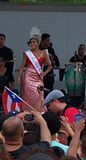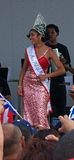 http://www.myspace.com/elviscrespo
#!
One of my biggest issues with me missing Detroit has been lack of the great local bands that you can find in Detroit. Here we have a lot of cover bands and classical/jazz outfits but it can be hard finding a stronger diversity. Luckily, I just recently went to a local festival of the Boulder Coffee Shop and actually found a number of local bands from here that can actually compare to the quality of what I found in Detroit. While a number of Detroit bands do tend to find their way here, I hope we can send a few of these bands your way.
Starting off we have
the Demos
who bring a strong pop sensibility that can get a crowd moving to the music with strong melodies and catchy chord changes. I also give props to the cool Ghostbusters t-shirt. They were recently were ranked as best band to dance to at the Catalpa Music Festival. They mention influences like the Beach Boys, Big Star and the Stokes which gives a good idea of what they sound like live. Here are some pics and check them out at their website below.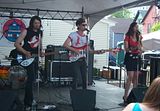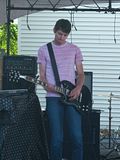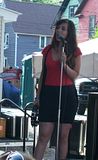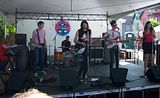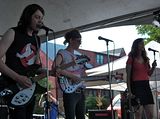 http://thedemos.net/
My favorite find of the festival was a talented young lady named
Mikaela Davis
who started playing piano and writing songs in the 6th grade. She started playing the harp 11 years ago and last year shifted her focus to this instrument which makes her definitely stand out. She has a strong voice and a wonderful talent on the harp which gives her an ethereal quality that I esp enjoyed. She cites Sufjan Stevens as an influence and I could definitely see her opening for him in the future.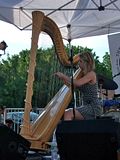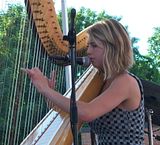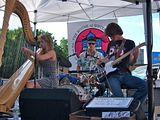 http://www.purevolume.com/MikaelaDavis/overview
Joywave
was the band that took me closest to the 80's and while a bit more popish, would fit right in with the music of Depeche Mode and OMD and other similar bands of that era.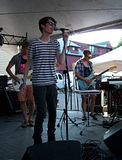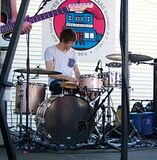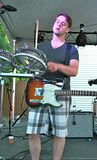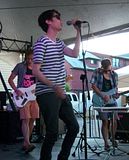 http://www.myspace.com/joywavemusic
I am not sure where the future of the
High Drags
lie as the brother (drummer)/sister (lead singer)band are hampered by the fact they live on different coasts. They have a style that mixed some jam band vocals mixed with some rocking Pat Benetar matching vocals. Definitely a band of interest if they decide to focus exclusively on a musical career.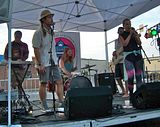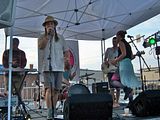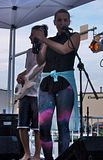 http://www.facebook.com/highdrags
This night capped off with a NYC band called
Rubblebucket
which is basically a high energy party band complete with a nice horn section and lots of colors as seen by the streamers and the barely made out dancers in the full length body bags grooving on stage. This band brought there A game for this little festival and made me a disciple. I think it the Blondie montage which reworked "Heart Of Glass" with "Rapture" and ended with a take on Grandmaster Flash's "White Lines". The closest they are playing to Detroit is the Cleveland Garlic Festival on Sept 9th, so if you love great music and garlic you should check it out.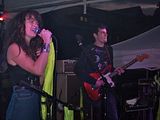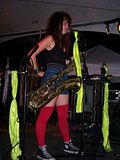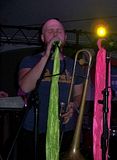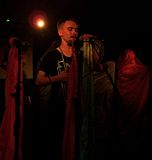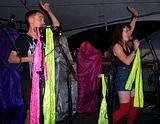 http://rubblebucket.com/
After all those great local bands for you to research and hopefully check out, here ar e afew recommendations for the week:
Tuesday (8/7)
– Train and Matt Kearney @ Meadowbrook Theatre
Wednesday (8/8)
– Metric @ the Fillmore, Toadies and Helmet @ the Crofoot
Thursday (8/9)
– Huey Lewis & the News open for Joe Cocker @ Pine Knob, Gloriana @ Royal Oak Music Theatre
Friday (8/10)
– "Rockin On The Riverfront" featuring The Tubes w/Sweet @ Ren Center (free show), Kelly Clarkson w/The Fray and Carolina Liar @ Pine Knob, Ronny Cox Americana singer and actor from Robocop and Deliverance) @ Trinity House Theatre (Livonia)
Saturday (8/11)
– Bare Naked Ladies and Blues Traveler w/Cracker and Big Head Toff & the Monsters @ Pine Knob, blues singer Candye Kane @ the Ark, The Sights and The Hard Lessons @ Magic Stick, Candlebox @ Lake St Clair Metropark, Kottonmouth Kings @ Harpos, Ted Nugent @ Lucas County Fairgrounds (Maumee, OH), the Aggrolites @ Mickey Finnn's (Toledo)
Have a good weekend!!