Wild
Bill Ketelhut
provides the "blog" to this anti-blog
Wild At Heart
I just caught
Midge Ure
here in Rochester last night at the Club at Waterstreet with openers Right The Stars. Right The Stars might be best known for the song "We Got It All" from the Brendan Frasier film 'Furry Vengeance' which might not be saying a lot but they were a serviceable opener. Nothing overly exciting but you can see some potential on a few songs.
When Midge came on stage later,
Right The Stars
was functioning as his back-up band and did a very good job providing the ambiance. Midge was styling in his black blazer and thin 80's maroon tie which reminded me of those older Two-Tone/Stiff records ensembles. He played a lot of his older tunes from a majority of his bands (though no Thin Lizzy or Rich Kids).
Midges vocals sounded good and things really started to heat up during his fourth song, from his Visage tenure, "Fade To Grey" which is one on my favorite electronic hits from the early 80's. Things kept at a high level as he belted out songs like Tom Rush's "No Regrets" (a man he idolizes as a great songwriter), "Breathe" (a song he recounts as what he felt was one of his best despite not selling in the UK or the US), "Dear God" (one of my favorite of his solo hits) and "Cold Cold Heart".
Of course, Midge was just off a European Tour with
Ultravox
and is trying to get them to do a US tour which saw a lot of support esp when they did songs such as "Vienna" (which has a big sing along at the end), 'One Small Day" and his belting out of "Dancing With Tears In My Eyes" which ended the set. He really hit all the right notes with his version and it was my favorite song of the night.
After a few moments off stage, he came out by himself and did a moving rendition a song he wrote (with Bob Geldof) and co-produced for the "Save The Children" foundation entitled "Do They Know It's Christmas?" (it was the biggest selling single in the UK until Elton John's "Candle In The Wind"). After the lights went up, I felt content that this was a great 1st concert of the year and gets me looking forward to a possible Ultravox US tour (of course being one of the early influences on Detroit techno).
Midge will be playing the Magic Bag on my birthday, January 17th, so make sure to check it out, esp if you are a big electronic music fan of the 80's. It is a show you will not want to miss.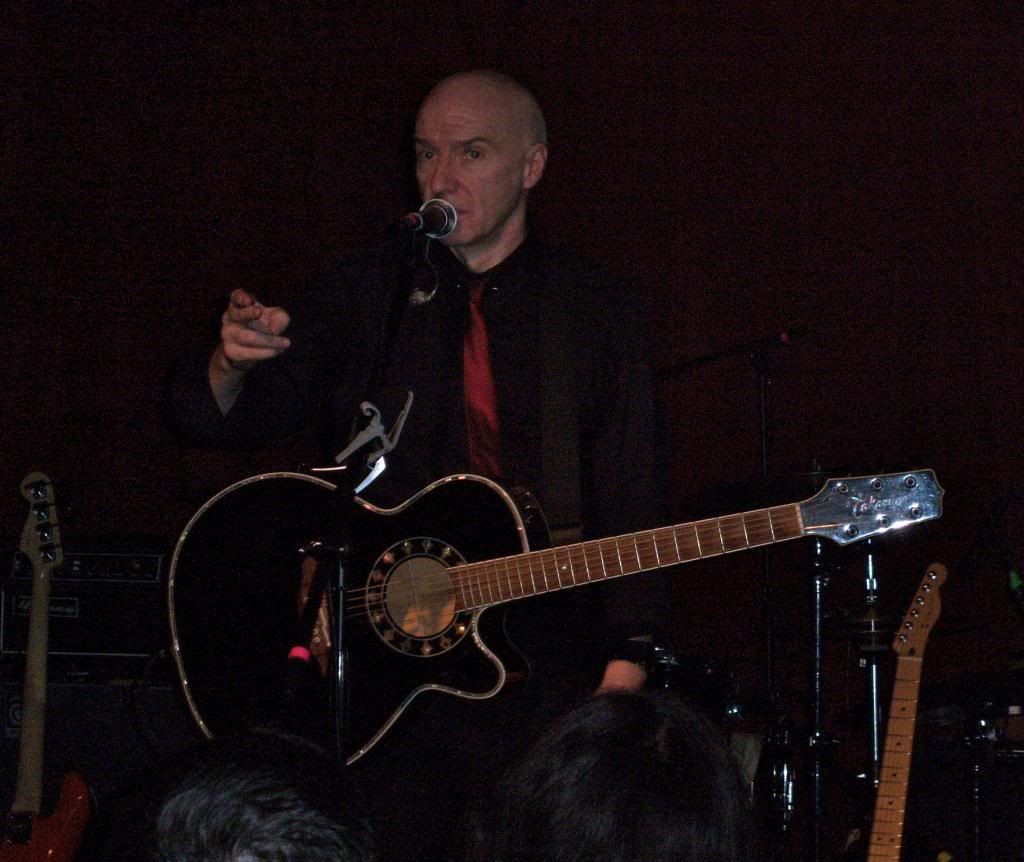 Hope you have a good week and remember to see Midge on my birthday or one of these other shows.
Wednesday (1/16)
- Hollywood Undead @ St Andrews Hall
Thursday (1/17)
- Midge Ure w/Right The Stars @ Magic Bag, Grace Potter and the Nocturnals w/Langhorn Slim @ Royal Oak Music Theatre
Friday (1/18)
- The Farm @ Toby Keith's (Auburn Hills), Thornetta Davis @ Fishbones (Detroit)