Wild At Heart


I had the honor of going to a couple of nice folk shows this week starting with Amy LaVere @ Abeline's. I have always been a sucker for female singers and that got my eye along with the fact that Amy portrayed the great Wanda Jackson in the Johnny Cash movie "Walk The Line". With that in mind, I was almost disappointed that the show was sold out and I didn't have a ticket. Luck was on my side and I did manage to get myself into the show (trade secret) and it was a blast.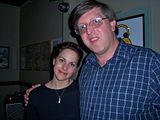 Amy has a nice southern voice (she is from Louisiana) perfect for her blend of country, gypsy jazz and soul. She also caters to the audience taking numerous requests throughout the show. Her newest album "Stranger Me" has garnered a lot of critical acclaim in the folk/Americana scene and is definitely worth checking out. She has no current shows for the Detroit area but you can keep track of her at http://amylavere.com/.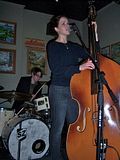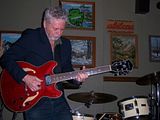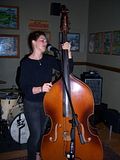 The next artist I saw also had a movie background though a little more prestigious. He got his movie debut playing guitar in "Deliverance" and had a role in TV's "St Elsewhere" but I know him best as the head of OCP in "Robocop". The name is Ronny Cox and he is the polar opposite of that character.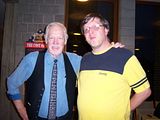 He made the effort to great everyone as they came in the door which was awesome to see someone of his stature take that effort to connect with the audience. His show consisted mainly of his own recordings which harken to his life growing up in New Mexico and life in that part of the country. Every song had its own story which made the set come alive talking about cornbread recipes or the tragic passing of his wife. Everything was laid out for the audience and we were appreciative. He also did a few covers such as Charlie Chaplin's "Smile", Spike Jones "Sheik or Araby" and the Weaver's "Goodnight Irene" which became the concert ending sing-a-long. He was accompanied by the lovely session musician Karen Mal who brought some nice symmetry to the show, both musically and vocally. Unlike Amy, he does have some shows coming up in the area including at the Greater Flint Arts Council Gallery on April 28th, the Green Wood Coffee House in Ann Arbor on April 29th and if you miss those, you can catch him at the Trinity House Theatre in Livonia on August 10th. Make sure to tell him you heard about the show here. I did ask him if he had any new movies coming out and he jokingly said "I prefer to make do with the high money world of folk music" which is where his heart truly lies and he is damn entertaining so check out.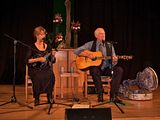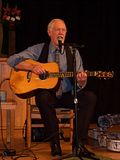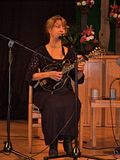 Here are some upcoming shows in the area you might want to check out if I got you thinking of music.


Tuesday (3/20) – Ty Stone @ Fillmore

Wednesday (3/21) – Uncle Kracker @ Machine Shop

Thursday (3/22) – Henry Rollins @ Michigan Theatre, Uncle Kracker (2nd night) @ Machine Shop

Friday (3/23) – Eisley @ the Shelter, Ragbirds @ the Ark, Burton Cummings @ Caesar's Windsor, Celtic Women @ Fox Theatre, Lez Zeppelin @ Magic Bag, Sponge @ Machine Shop, Gwar @ Headliners (Toledo)

Saturday (3/24) – Juliets @ Small's, Pop Evil @ Machine Shop, Don Was @ Jewish Community Center (West Bloomfield), Smokey Robinson @ Fisher Theatre

Monday (3/26) – The Wedding Present @ Pike Room


Another thing I enjoy is exploring and this week I went to visit my grandmother's grave at Mt Hope Cemetery and checked out some of the famous graves nearby. This cemetery has a lot of famous people including the founder of Bausch and Lomb, some of Buffalo Bill's family members, Margaret Strong and the guy who inspired Kurt Vonnegut's Billy Pilgrim among others. However, they also have two of the biggest names in the civil rights movement. We start with the founder of the civil rights movement, Frederick Douglas…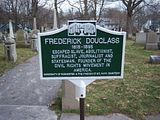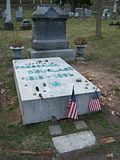 …and continue with perhaps the most famous advocate of women's rights, Susan B Anthony.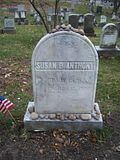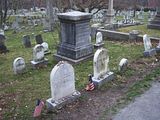 I hope to spend some more time getting into the history of the area as it amazes me some of the things we learn just by walking around and paying attention. Well, I'm off to see Twin Atlantic tonight. Have a good week.