Wild At Heart


Hope you all had a good week. Mine has been a little hectic but getting better. After catching Twin Atlantic here in Rochester, I got news my dad was in the hospital to get his appendix removed. It's one of those things that just hits you when you least expect it and I was worried for a bit but he made it through OK and just got released from the hospital.


Anyway, Twin Atlantic is from Glasgow, Scotland and is starting to hit it big on the other side of the Atlantic. Their sophomore album "Free" came out last year and broke into the top 20 albums for a bit peaking at #12. They are trying to promote themselves here in the states now and after opening for the likes of Blink-182 and Say Anything, they did a brief headlining tour of smaller venues. Next month they will be back in Europe and are set to return in July for some dates on the Warped Tour. They won't be on the Detroit bill but will be on dates in Noblesville, IN, Cuyahoga Falls, OH and Toronto, ON for those fans that travel around. They are more on lighter side of that grouping but can rock out a few numbers too. I enjoyed their sound and would recommend checking them out if you hit one of their Warped Tour dates.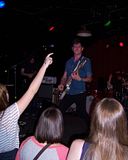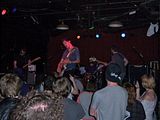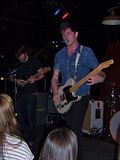 Yesterday, after I knew my father was officially alright, I took a little road trip to Canandaigua, NY which is right on the tip of the Finger Lakes (or the Thousand Islands), a beautiful area of mountains, lakes, wineries and beautiful scenic countryside. This area has an Indian casino, a wonderful antique mall, a great German restaurant and some historic buildings. I went after work and spent about 2 ½ hours at the antique mall before heading down to the City Pier. I'll let you read the sign about the Pier's history (you can tell I'm getting lazy).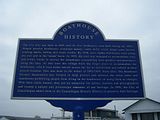 The boat houses have an interesting feel and I have not come across any place like it in my travels. It is not a big area but has a certain rustic charm which is nice to enjoy, esp when the weather is nice. There were a lot of fishermen out that afternoon but the boathouse area was mainly vacant at that time since no boats were yet out. Here are a few pictures for you to enjoy.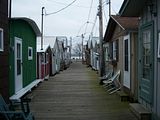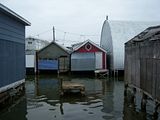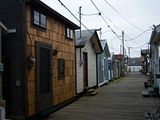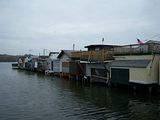 Just behind the Pier, you can see NY State's smallest Metropark, Squaw Island, which is the birthplace of the Seneca Indian Nation. It doesn't look like much now but it was much larger at one point. Erosion has taken its toll over the years though steps have been taken to help preserve the area. According to legend, the women and children of the Seneca tribe sought refuge here upon the invasion of their homeland in 1779.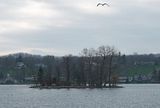 Looking to get into things this week as we have a Women In Music Festival here which does focus on the more classical forms so I'll be checking that out all week. If you are looking for something in Detroit, here are a few options you might be interested in, esp the California Guitar Trio. I saw them at Callahans a little over a year ago and they really impressed me.



Thursday (3/29) - Brian Vander Ark @ the Ark, Skillet headlines "Winter Jam" @ EMU Convocation Center, Grand Funk Railroad @ MotorCity Casino


Friday (3/30) - Handgrenades & High Strung @ Magic Stick, David Allen Coe @ Machine Shop (Flint)


Saturday (3/31) - O'Jays @ Caesar's Windsor


Sunday (4/01) - California Guitar Trio @ the Ark, Tommy Castro Band @ Callahans


I would also like to congratulate James Cameron on his historic dive yesterday. On March 25, Cameron reached the Challenger Deep, the deepest part of the Mariana Trench, where he spent more than three hours exploring the ocean floor before returning to the surface. Cameron is the first person to accomplish the trip solo and I assume he took lots of footage which will be made into an IMAX film in the near future. It amazes me that the guy who brought us "Piranha II" and "The Terminator" has this amazing second career as inventing ways to make better underwater filming and remote vehicles. I remember all the talk when they made "The Abyss" about the diving suits he inspired so they could film the complicated shots underwater. No matter how much I enjoy his films, I am becoming way more impressed by his scientific interests. To paraphrase him, he's King of the Underwater World.