Wild At Heart


Caught a few shows this week starting with the popish Summer Twins, sisters Chelsea and Justine Brown, who hail from California. They play live with Marcio Rivera on guitar and Danny Delgado on bass. This was one of those random shows I like to find and being a female fronted band was right up my alley. The girls share singing duties though Chelsea, on guitar, does the majority of leads. They have a pleasant sound, but with the exception of a few songs, there was nothing overly memorable about them. They seem halfway between the Veronicas and the Pipettes without really standing apart. The girls are young and I give them props for touring on the East Coast. They have the energy to make the next step but that will be up to them. They just recently toured with Peter Case and Paul Collins (of Nerves, Plimsols, the Beat) which should have been a decent crowd for them. If you would like to know more, check out their website at http://summertwinsmusic.com/home.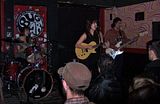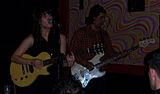 Later, I went to the House Of Guitars to check out a small showcase of singer/guitarist Derek St Holmes whom Detroit fans will recognize as being a member of the Ted Nugent Band from 1975 (at the age of 22) until 1978. He would return to play with him off and on over the years and will be playing with him on his 2012 tour with Styx and REO Speedwagon. While he has no solo shows in the Detroit area lined up, this Midwest tour with Nugent will hit Pine Knob on June 28th so be warned to get your tickets early. He also has a cool website at http://www.derekstholmes.net/ where you can keep track of his whereabouts which mainly is playing gigs in Nashville. He started his set with "Cat Scratch Fever" and rocked the house.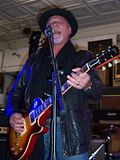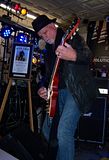 As you can see Dick Dale will be at the House of Guitars soon. Didn't want to get anyone too confused here.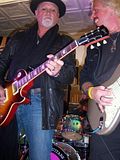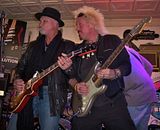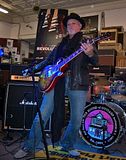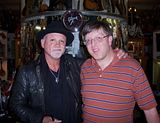 Kind of a slow week for recommendations for me though you can't go wrong with Dolby, English Beat or Rasputina. The Used is a 6PM acoustic set at the FYE so it is a great chance to meet the band if you are a fan.


Wednesday (4/4) - Thomas Dolby @ Royal Oak Music Theatre, Citizen Smile @ Magic Stick Lounge


Saturday (4/7) - The Used @ FYE (Berkley)


Monday (4/9) - English Beat @ Blind Pig, Rasputina @ Magic Stick


Catch you next week.