Wild At Heart
Here in Rochester we are starting our outdoor Festival series with the
Lilac Festival
. Visitors come from all over to see the flowers but due to the early warm weather most of the trees are no longer blooming. Despite that, they are having a great line-up of music including the Wailers, Southside Johnny & the Asbury Dukes, Steel Magnolia and Melissa Manchester. The opening day started with a blues band from Florida called the
Funky Blu Roots
. They play a mixture of originals and covers by artists like John Mayall, Santana, Al Green and Eric Clapton.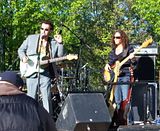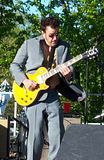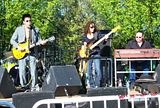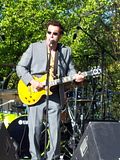 Following this was blues legend
Johnny Winter
who will be coming back to Callahans in mid-July. He was very sharp this night playing a wonderful mixture of blues and rock. The man just gets better with age.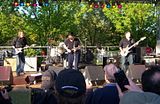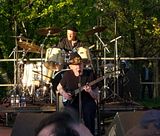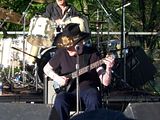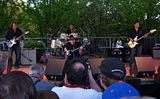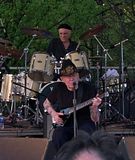 I hope to have some pictures of more of the bands that are playing so keep a lookout for more. In the meantime, here are some recommended concerts coming up.
Tuesday (5/15)
– Mayer Hawthorne @ Majestic Theatre, Hank III @ Headliners (Toledo)
Wednesday (5/16)
– Steve Winwood @ Fillmore Theatre
Thursday (5/17)
– Peelander Z @ Pike Room, Jonathan Edwards @ the Ark
Friday (5/18)
– Glen Philips @ the Ark, Mustard Plug @ Magic Stick, Sonny Landreth @ Magic Bag, Avett Brothers @ Fillmore Detroit, Craig Owens @ Pike Room
Saturday (5/19)
– Harper @ Guy Hollerin's (Ann Arbor), Candlebox @ Emerald Theatre
Sunday (5/20)
– School Of Rock @ Emerald Theatre, Bret Michaels @ Machine Shop
Monday (5/21)
– Michelle Shocked @ the Ark