Wild
Bill Ketelhut
provides the "blog" to this anti-blog

Wild At Heart
I had a totally different idea about what to write today but my parents ending up involved in a car accident (luckily they are OK) so whatever I was going to write just doesn't seem as important today.
Kudos for the death of Osama but the pessimist in me just cringes waiting for someone like Trump to question the validity of his death. That's all I'll say about that.
Went to the House of Guitars and saw a metal band from Syracuse called
Jayne Dracula
. They have a neat costume and make-up thing as shown below, esp the bassist with his Frankenstein look. Reminds me of the Munsters.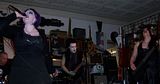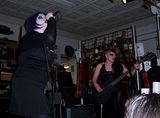 You can check them out at www.myspace.com/6jayne6dracula6 or www.facebook.com/JayneDracula.
Speaking of local music, here are some recommended shows in the Detroit area:
Tuesday (5/03)
- Wishbone Ash @ Callahans
Wednesday (5/04)
- ...and you will know us by the trail of dead @ Magic Stick, Marshall Crenshaw @ the Ark, Neil Young @ Fox Theatre
Thursday (5/05)
- Natalia Zukerman @ the Ark
Friday (5/06)
- Dierks Bentley @ Fillmore
Sunday (5/08)
- Bettye LaVette @ the Ark
Monday (5/09)
- Bad Manners @ Magic Bag
Lastly, I also got to see the a wonderful show starring
HR of Bad Brains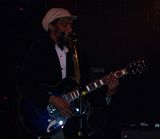 and the
Pietasters
at Waterstreet Music Café in Rochester.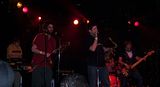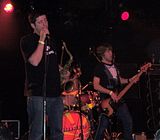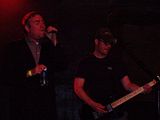 Have a great week and see you next Monday