Wild At Heart
Had a good week with a few concerts starting with Young The Giant and followed by a blues festival with Carolyn Wonderland and Shemekia Copeland and then a R&B festival with Monica and Robin Thicke. I try to keep it diverse and I will have some pictures of a couple of these eventually. In the meantime, here are some more pictures from the
Burlington Sound Of Music Festival
.
Big Sugar
is a Toronto based blues rock band that got their start in 1998 and with the addition of bassist Garry Lowe, from Kingston, Jamaica, in 1994 saw a huge reggae influence infusing their sound. They have built a strong reputation as a live band that regularly plays with the aid of a set list. They broke up in 2003 but got back together in 2010 without really losing a beat and have a sound that is right at home for those that enjoy the jam band set. Their bassist and lead vocalist Gordie Johnson is also an in-demand producer and session musician who has worked on albums for Gov't Mule, Taj Mahal and Reel Big Fish. You can read more at
http://bigsugar.com/
.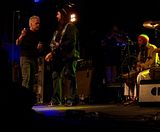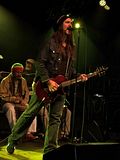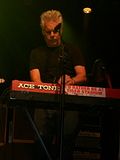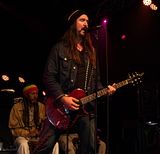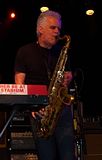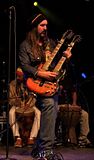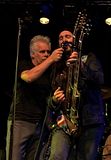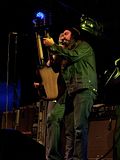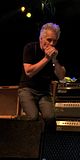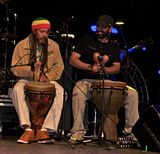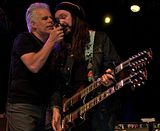 Rural Alberta Advantage
consists of Nils Edenloff on lead vocals and guitar, Amy Cole on backing vocals and keyboard and Paul Banwatt on drums. They have an indie folk sound that sings about heartbreak and hometowns. For a while they were considered the best unsigned band in Canada which they proved when they were short listed for the Polaris Music Prize in 2011 (this is a Canadian award based on artistic merit of an album considered the best of the year regardless of genre; they start with a long list of 40 nominees before going to a short list of the top 10 and finally the grand winner). The closest they are coming to Detroit this year is Oct 27th at the London Music Hall in London, ON so you can check them out at
http://www.theraa.com/
.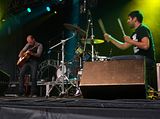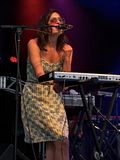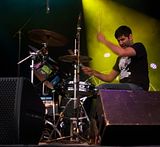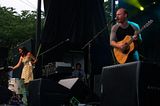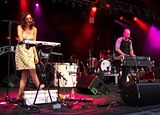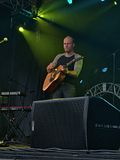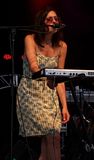 Wintersleep
is an indie rock band from Halifax and was granted a 2008 Juno award for New Group Of The Year. Drummer Loel Campbell is a busy man who works on a number of side projects such as Hayden, Contrived and Holy Fuck. They have a intriguing sound as guitars and keyboards blend into a sonic landscape which has been recognized by Paul McCartney who picked them to open up his show in Halifax, a Molson Canadian commercial spot and a song, "Weighty Ghost", that appears in the TV series "Being Human". Check them out on
http://wintersleep.com/
.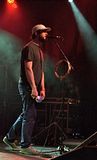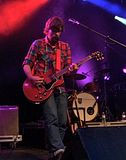 I have one more set of pictures and an interview with the Bright Light Social Hour but until then, here are a few concerts I recommend this week:
Tuesday (7/17)
– Casualties and Flatfoot 56 @ Magic Stick, Nickelback w/Bush and Seether @ Pine Knob
Wednesday (7/18)
– Verve Pipe @ Detroit Zoo, Iron Maiden and Alice Cooper @ Pine Knob, Four Freshmen @ Dirty Dog Jazz Café
Thursday (7/19)
– Johnny Winter @ Callahans, Four Freshmen @ Dirty Dog Jazz Café
Friday (7/20)
– Jessica Hernandez and the Deltas @ Magic Bag, Four Freshmen @ Dirty Dog Jazz Café, Saving Abel @ Machine Shop (Flint), Rascal Flatts & Little Big Town @ Palace Of Auburn Hills, "Rockin On the Riverfront" featuring Starship @ Ren Center
Saturday (7/21)
– OAR @ Meadowbrook Theatre, Four Freshmen @ Dirty Dog Jazz Café
Sunday (7/22)
– Motorhead & Devil Wears Prada @ Pine Knob, Rusted Root @ St Andrews Hall
Sometime during the week, I will try to get some pictures of Rusted Root I took at their Rochester show to get people psyched up for their Sunday show at St Andrews. Keep an eye out for them. I do know it won't be tomorrow since I am going to Lewiston, NY to see Procol Harum and Yes (only $5).