Wild At Heart
Just got home from the
Summerland Tour
which is coming to Detroit and was rocking to Sugar Ray, Lit and Everclear. It was a rocking show though I must admit to having a bit more fun Saturday night when I went to the Bug Jar, recently reopened after a couple of shootings outside the venue and with the newly appointed security guards, for a couple of Detroit bands playing through on different tours.
The lobby had a new art retrospective inspired by Prince where I hung out with Sisters Of Your Sunshine Vapor prior to the show. This was day 2 of Fuzzfest which had Shonen Knife the day before.
The Frustrations
opened the show and laid down a nice sonic riff as they played their guitars in the audience area and brought some nice energy despite going on an hour late. They are on a tour of the east Coast going towards Florida and then back up the midwest and you can check them out here www.facebook.com/FrustrationsBand.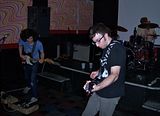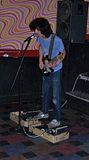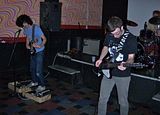 With the show running late, I didn't get to stay long. I had to be up at 5:30AM and they went on near 1AM. So I stayed for a few songs wishing I could stay longer.
Sisters Of Your Sunshine Vapor
had this nice garage rock/psychedelic feel, almost channeling the Doors. They are heading towards Wisconsin and eventually Ohio but I think they made a great impression here in Rochester and it was great seeing two strong Detroit bands so far from home. Feel free to send more bands our way and check these guys out at http://www.sistersofyoursunshinevapor.com/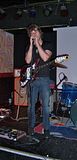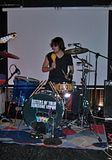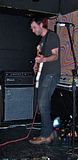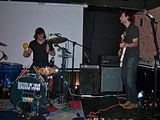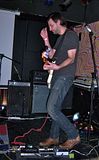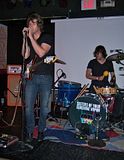 Speaking of Detroit, here are a few good shows coming up this week:
Tuesday (7/31)
- Bouncing Souls @ Magic Stick, Crosby Stills and Nash @ Toledo Zoo Amphitheatre
Wednesday (8/1)
- Chicago & Doobie Brothers @ Pine Knob
Thursday (8/2)
- Sugar Ray & Gin Blossoms w/Everclear & Lit @ MotorCity Casino, Gaelic Storm @ the Magic Bag, "Sonic Lunch" feat Macpodz @ Liberty Plaza (Ann Arbor)
Friday (8/3)
- The Muggs & Sights @ Small's, "Happy Together Tour" w/Buckinghams & Turtles @ Caesar's Windsor, Lou Gramm @ Ren Center
Saturday (8/4)
- WAR @ Ford Field, Five Finger Death Punch w/Killswitch Engage & Trivium @ Meadowbrook Theatre, Sugarland @ Pine Knob, Daughtry @ Ceasar's Windsor
Sunday (8/5)
- Matisyahu @ the Fillmore
Monday (8/6)
- Yes & Procol Harum @ Pine Knob