Wild
Bill Ketelhut
provides the "blog" to this anti-blog
Wild At Heart
Last week I was up in Toronto to check out
New Order at the Sony Performing Center For The Arts
which gave us a perfect blend of 18 classic songs. The show started with "Elegia" and things were going along great with nice visual backdrops on the screen behind the band until the place exploded with "Bizarre Love Triange" and continued with "True Faith", "The Perfect Kiss" and "Blue Monday" which of course had the biggest crowd reaction of the night. They ended with a three song encore which covered three Joy Division songs, "Shadowplay", "Atmosphere" and finally with "Love Will Tear Us Apart". Yeah, they are not the same without Ian Curtis' haunting vocals, but it was a nice gesture to the fans who loved him. This was a wonderful show and makes me glad I was able to catch up with them. It makes up for the Radiohead stage collapse earlier this summer.
Earlier in the day, I caught a matinee performance of
"War Horse" at the Prince Of Wales Theatre
. It was a last minute purchase for me and I saw they had a $35 ticket so I went for it. I thought I was going to up in the upper balcony but ended up in this little side stage area in the 2nd row which was amazing. I liked the movie and was wondering how they could make all that action happen on a stage. They have this amazing puppetry work from the Handspring Puppet Company to bring Joey and the black horse to life. They have Joey as a young colt and later as a full size war horse which are controlled by three puppeteers. On the full size horse, they have two puppeteers working the legs with this contraption that allows them to do the movement and balance the main part of the body in such a way that the actors can actually ride Joey like a real horse. The third controls the head movements. While I was captivated by this part of the production, the couple besides me mentioned that after awhile they forgot the puppeteers were even there. It is just amazing what they did and just ups the ante for any future projects. This is worth seeing for the effects alone though most people will really get into the story of the boy and his horse both caught up in the horrors of trench warfare. I give the production an A. The show runs until January so make sure to catch it.
After this I went to see the
"Frida and Diego" exhibit at the Art gallery Of Ontario
. I had never been there before and was quite impressed by the museum in general. Both artists were born in Mexico and are part of the underground movement. Diego should be familiar to Detroiters that frequent the Detroit Institute Of Arts and see his mural in the foyer. The exhibit includes photographs of both artists in the DIA as he was working on the project. I admit that while I am not the biggest fan of either, going Wednesday night which is ½ price night more that makes up seeing an exhibit of two very interesting artists. Frida typically does portrait of herself but the ones she did after her accident are my favorites with the honest viserality of pain and the loss of her baby. Very impactful work that is hard to ignore. Check out the website for more information about the artists and the show at http://www.ago.net/. Make sure to get up there before January 6th so you can also take in the Evan Penny exhibition "Re Figured" where the artist makes larger than life sculptures and pictures of people faces. What intriques me are the ones which he distorts making faces thinner, or in 3-D or other adjustments messing with the reality of the figures. Some very fascinating work. They have a bunch of other exhibits which change as well as established works such a whole four rooms dedicated to works in miniature but my personal favorite was the ship models in the basement. There are around 80 models which would be the envy of any ship collector from sailing ships to steam powered, etc. I would give the museum a good 2-3 hours window and I barely got it in 75 minutes but I had to get to my New Order show.
They have some nice smaller galleries of modern art across the street and some nice restaurants nearby. I had 2 recommended so I had dinner at
Sin & Redemption
(nicely situated across from a Catholic church) which is a pub atmosphere which specializes in beer. I ended up trying the wild boar burger which had a wonderful aroma but was as tasteful as I thought it would be.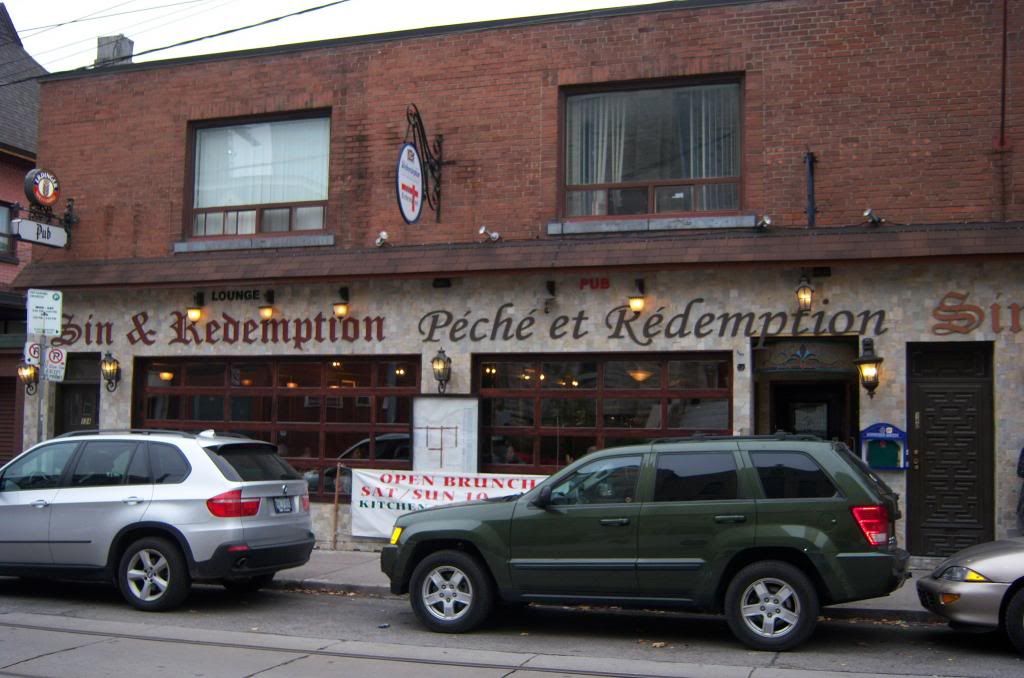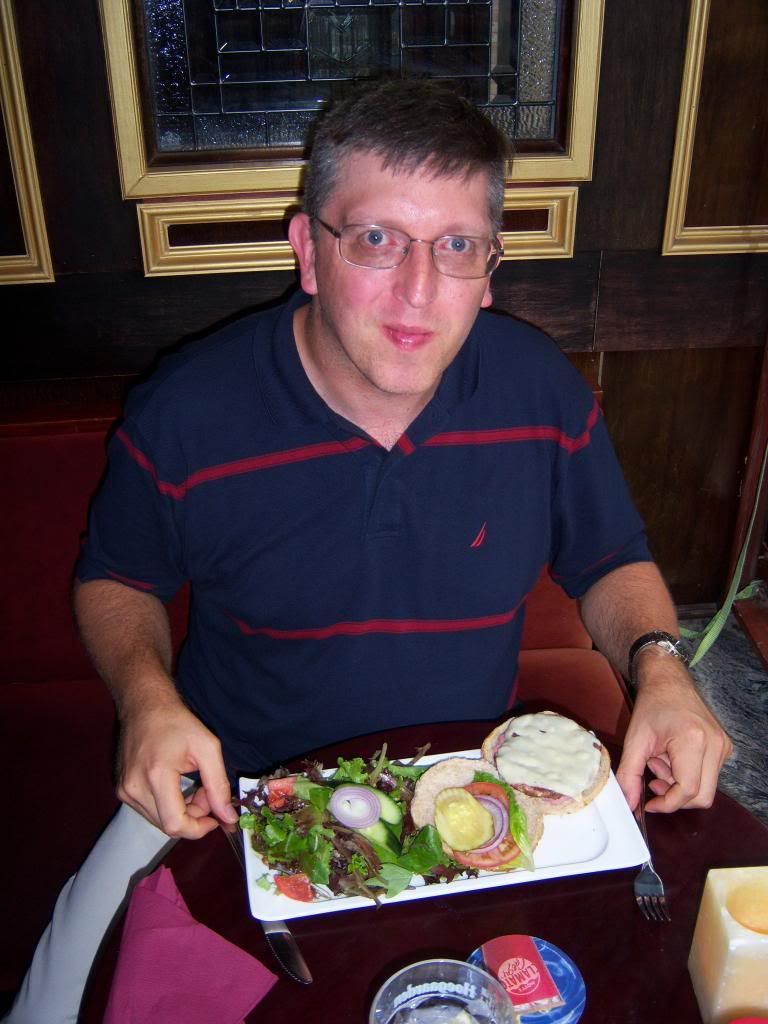 I then went next door to the
Village Idiot Pub
which specializes in Irish fare and had a nice bowl of French Onion Soup and a wonderfully delicious black and white mousse cake. Very good and very busy. They even turned a couple of groups away. Luckily I was dining by myself.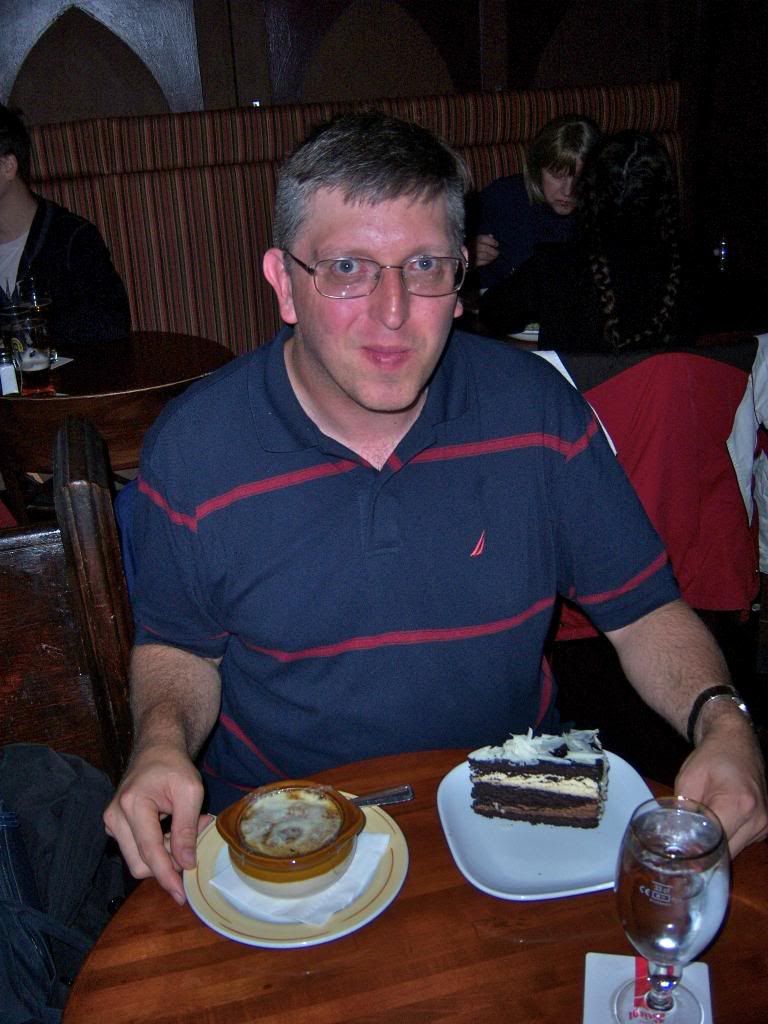 I also briefly checked out the
TIFF. I was a day short of the big James Bond opening
. They didn't get my media request on time so I lost out on seeing the exhibit so I cannot tell you how it stacks up against the Bond exhibit that was at the Henry Ford a few years ago. I did catch one display in the lobby which had some swimsuits from the movie and here is the entrance way as well as bikini worn by Halle Berry and Ursula Andress (if you don't know the movies you better look them up). So I can't tell you how good the exhibit is but in runs until early January and the TIFF usually does great work with it's exhibits.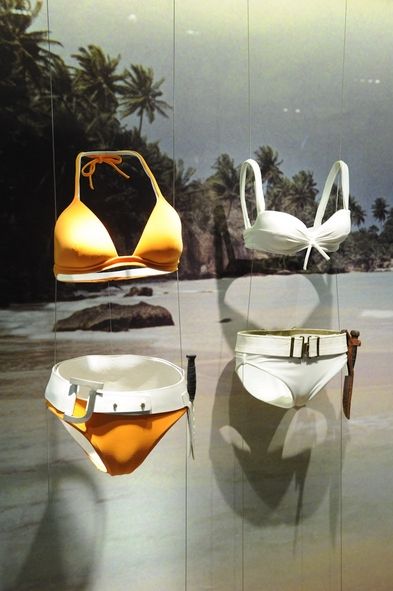 However, I did get to see the
Gordon Smith free exhibit
upstairs which runs until March 31st. Smith is a Canadian make-up artist and designer who has worked on many well known films and TV Series including Fringe TV series, Platoon, Near Dark, Born On The 4th Of July, Nixon, etc as well as the X-Men films which this exhibit highlights. The exhibit looks at the make-up work of 5 characters (Wolverine, Mystique, Senator Kelly, Lady Deathstrike, Sabretooth, Toad and Nightcrawler) and provides nice insights to how the designs came about for Mystiques' skin, Toad's tongue or Sabretooth's claws. They have done an excellent job putting together an incredible display that will appeal to future make-up artists as well as fans of the movies/comics. If you like the X-Men, this exhibit is a must see and well worth the trip. Check out the website for info about both exhibits and the many films and guest appearances that are made there, http://tiff.net/. I really found the info surrounding Mystique's make-up the most fascinating as well as Nightcrawler's tail.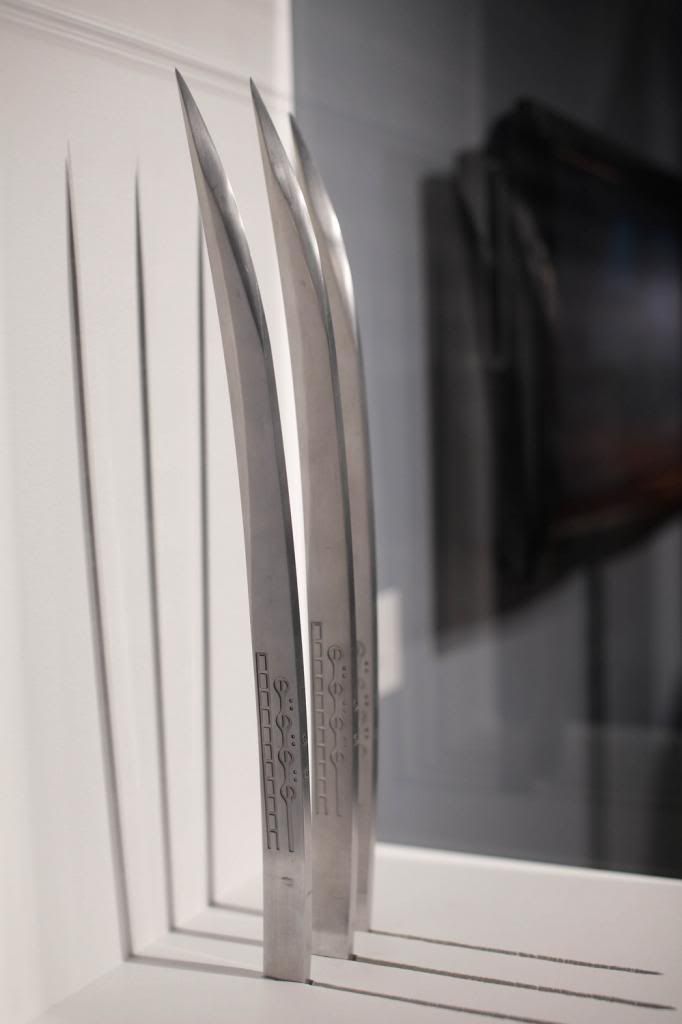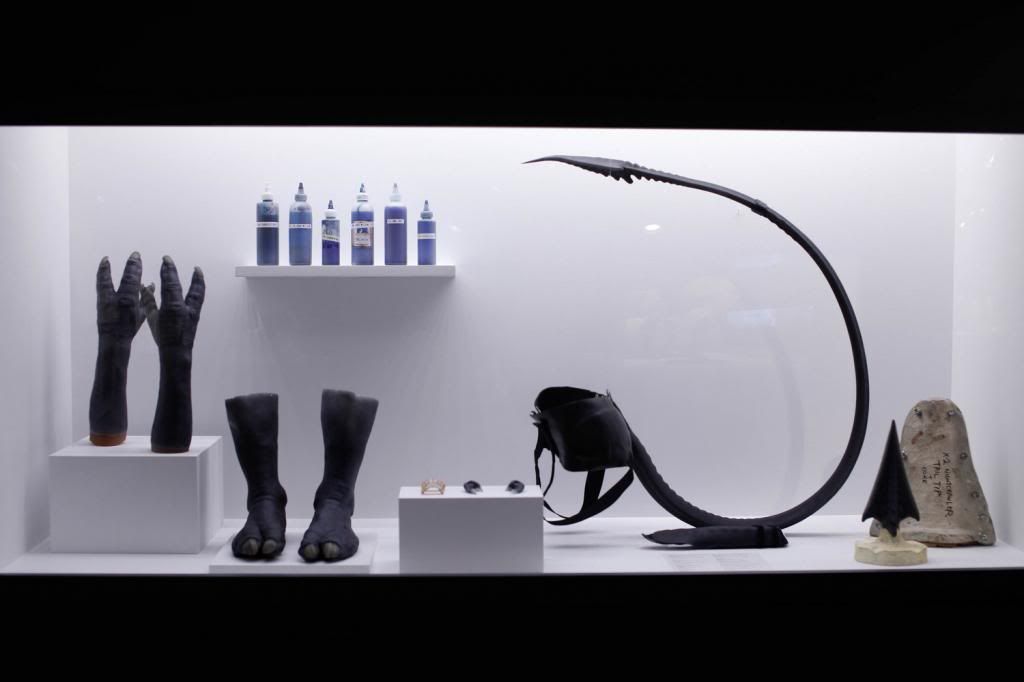 On the way home, I stopped by in Hamilton and checked out the
Canadian War Plane Heritage Museum
which features numerous planes highlighting the aviation history of Canada. Despite seeing these planes up close, there are some you can actually have the privilege to sit in as well as trying out the combat flight simulators. The museum has 30 planes on display both inside and outside as well as a work area where you can watch them restore some of the vintage aircraft. I enjoyed sitting in the cock pit of the Avro Canada CF100 MK 5D which were in use from 1953-1981 to patrol the Canadian border to look out for Soviet incursions.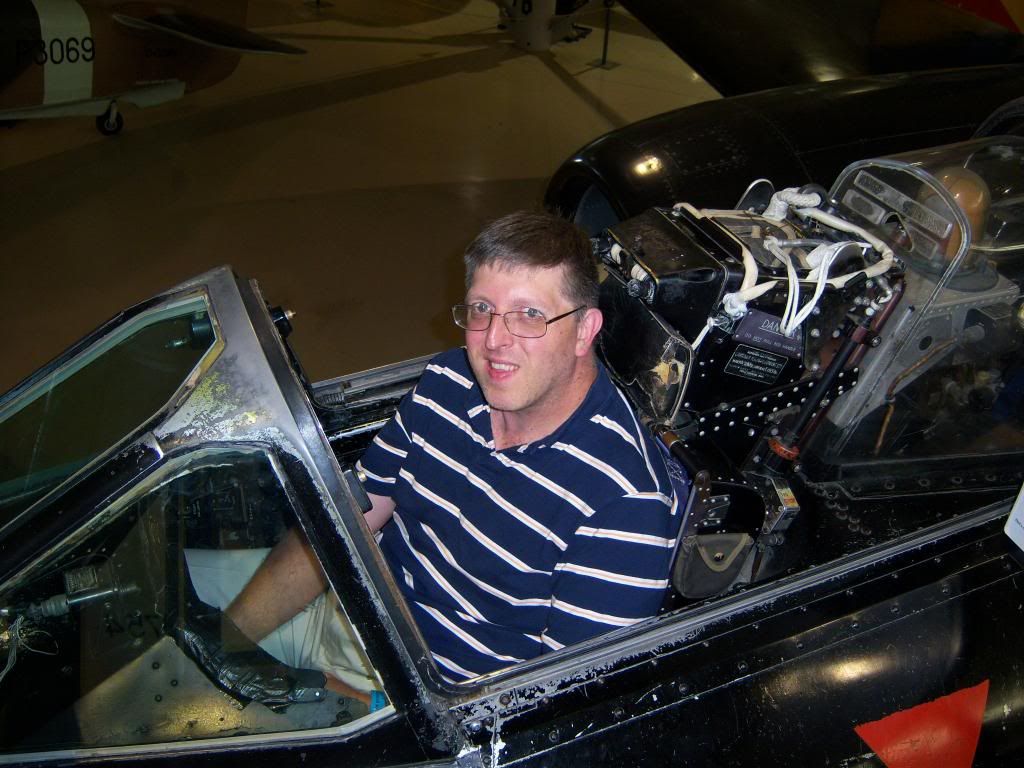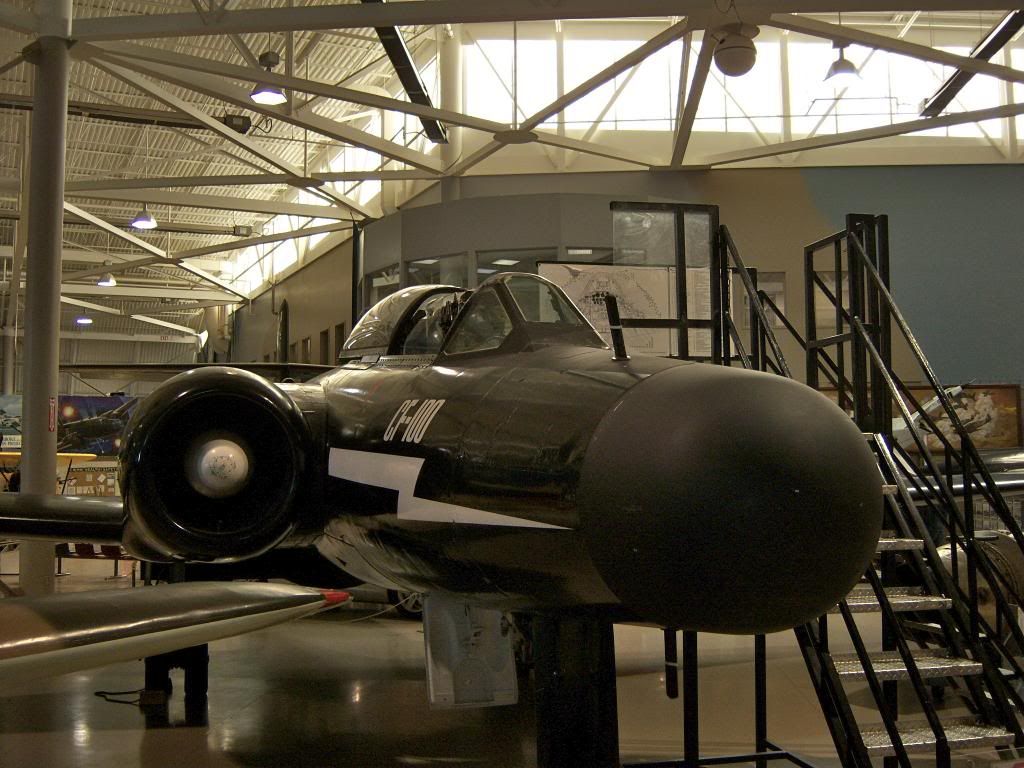 The museum has a lot of cool planes on display and I would give the place a minimum of two hours to fully enjoy all the exhibits though three might be better. Here are some picture of some of the planes which stood out to me and you can go to their website, http://www.warplane.com/index.html, for information about the exhibits and specialized info on the planes.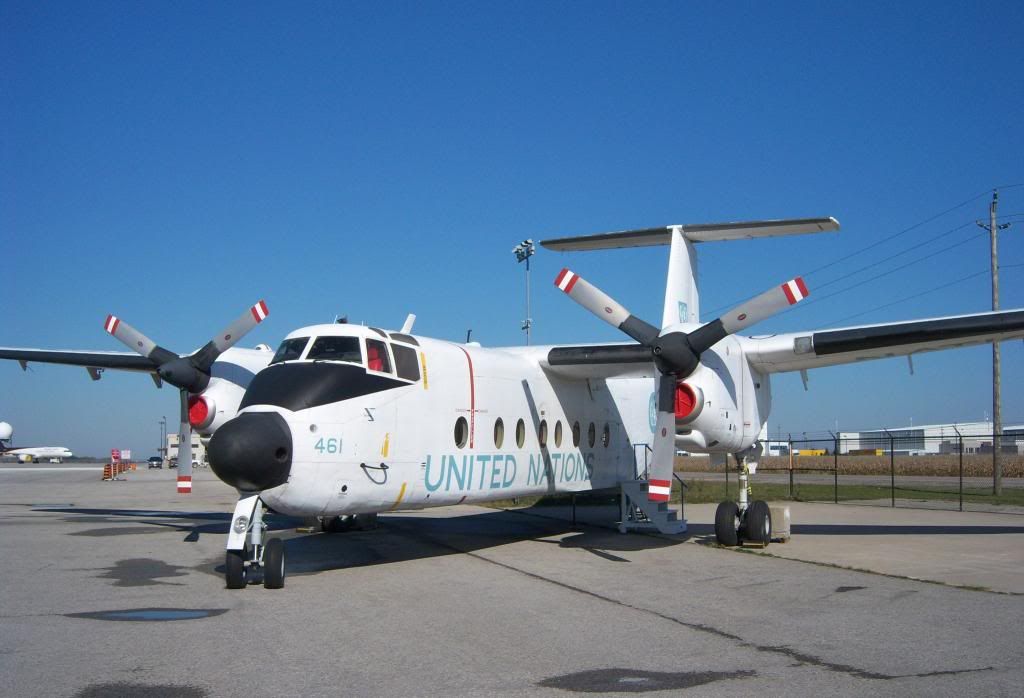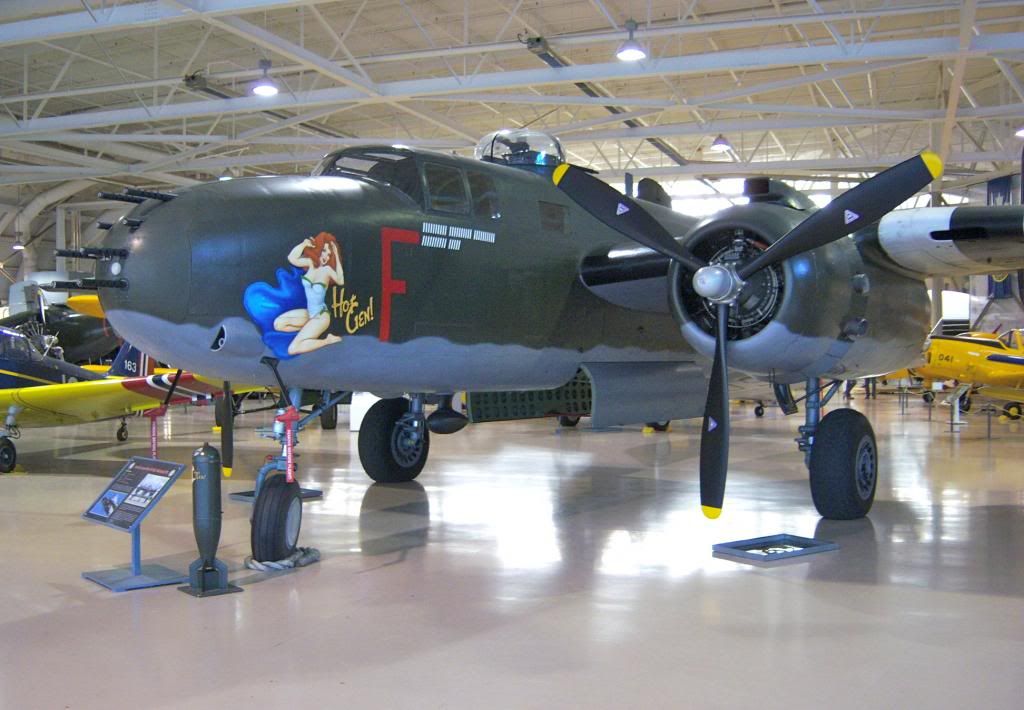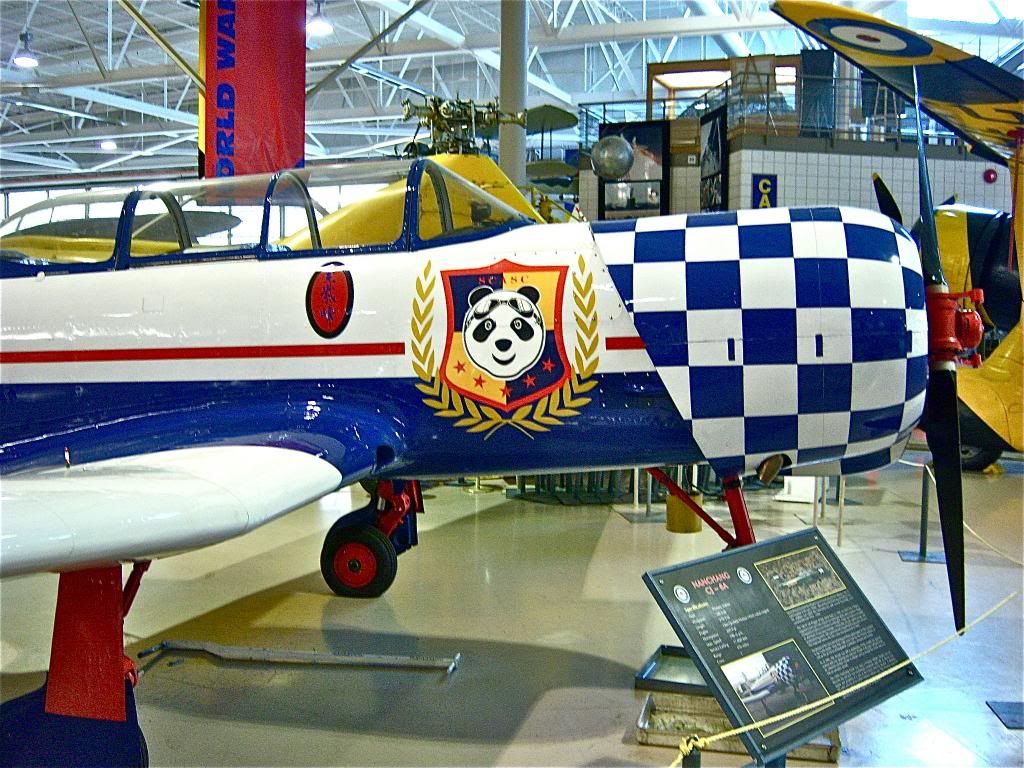 I liked this last plane because of the cool Snoopy designs on both sides showing our favorite Ace pilot and Red Baron fighter.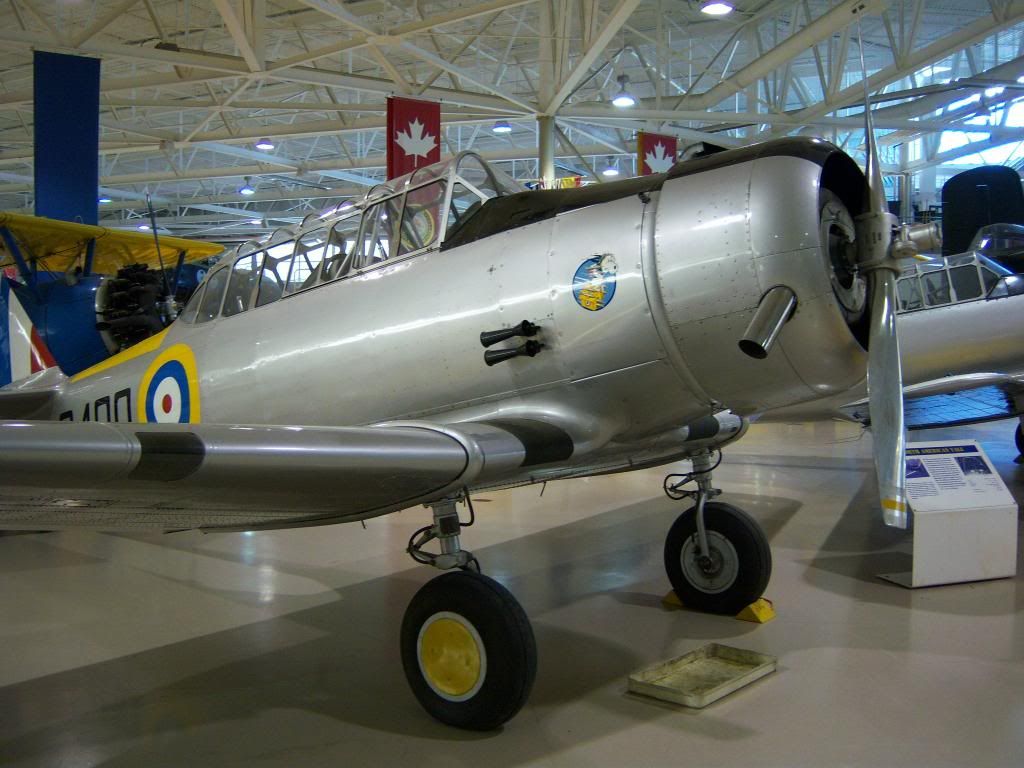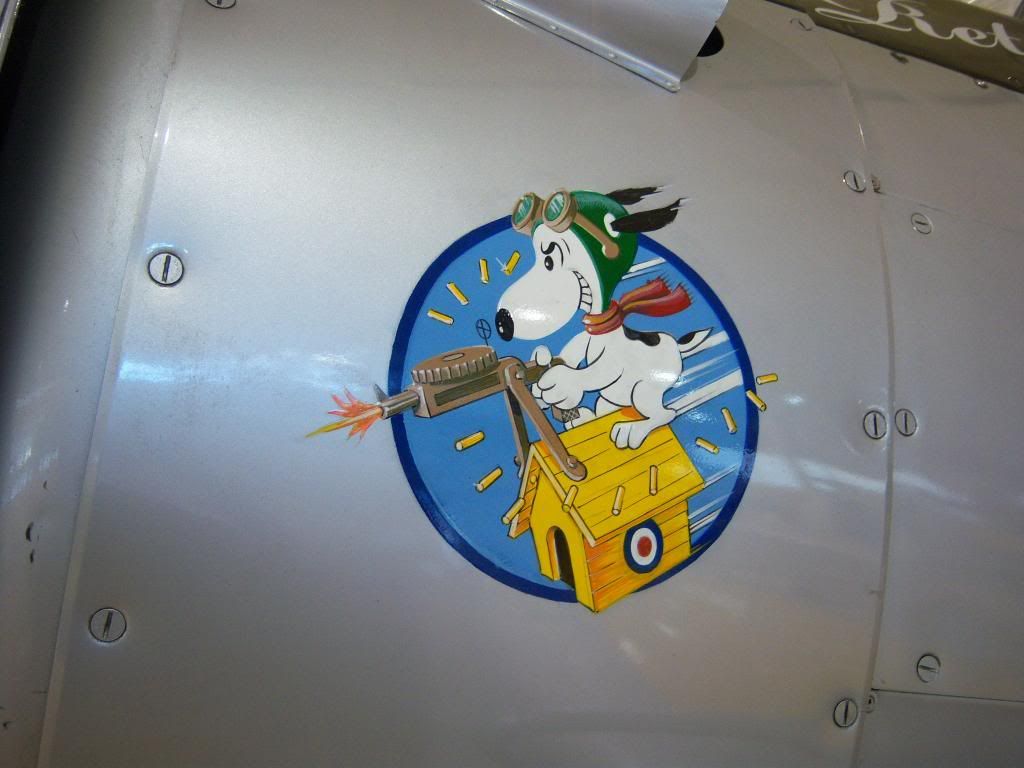 So, if you are looking for a weekend getaway, as always there is a lot going on in Toronto and here are a few suggestions. I won't forget to mention the Ultimate Dinosaurs still going on at the ROM and a ton of cool concerts. Hope this might inspire a few people to make a trip to the best city in North America and it is not that far away.
Lastly, here are some recommended concerts for the upcoming week and it seems to be a very good week for the Ark:
Tuesday (11/06)
– Stephen Kellogg & the Sixers @ The Ark
Wednesday (11/07)
– Bettye Lavette @ the Ark, Richie Hawtin & Carl Craig @ Boom Boom Room (Windsor)
Thursday (11/08)
– Matisyahu @ Pease Auditorium (Ypsilanti), Joe Pug @ Blind Pig, Pierce The Veil @ Royal Oak Music Theatre, Madonna @ Joe Louis Arena
Friday (11/09)
– John Williams w/Detroit Symphony Orchestra @ Orchestra Hall, Sloan @ St Andrews Hall, Lez Zeppelin @ Magic Bag, Hinder @ Hard Rock Café, Tom Chapin @ the Ark
Saturday (11/10)
– Aimee Mann @ Royal Oak Music Theatre, Swellers @ Magic Stick, Lightning Love @ Lager House, Enter The Haggis @ the Ark, John Williams w/Detroit Symphony Orchestra @ Orchestra Hall
Sunday (11/11)
– Sonny Landreth @ the Ark, Hawthorne Heights @ the Ritz (Warren), Theory Of A Deadman @ Machine Shop (Flint)
Monday (11/12)
– Richie Hawtin & Carl Craig @ TV Lounge